Hotels & Hospitality
We've worked alongside many of the big-name hotel groups, including Hilton, Best Western, Premier Inn, Marriott, and Ibis, helping hundreds of sites to ensure their parking runs smoothly and underpins a fantastic visitor experience.
Watch our video to find out more…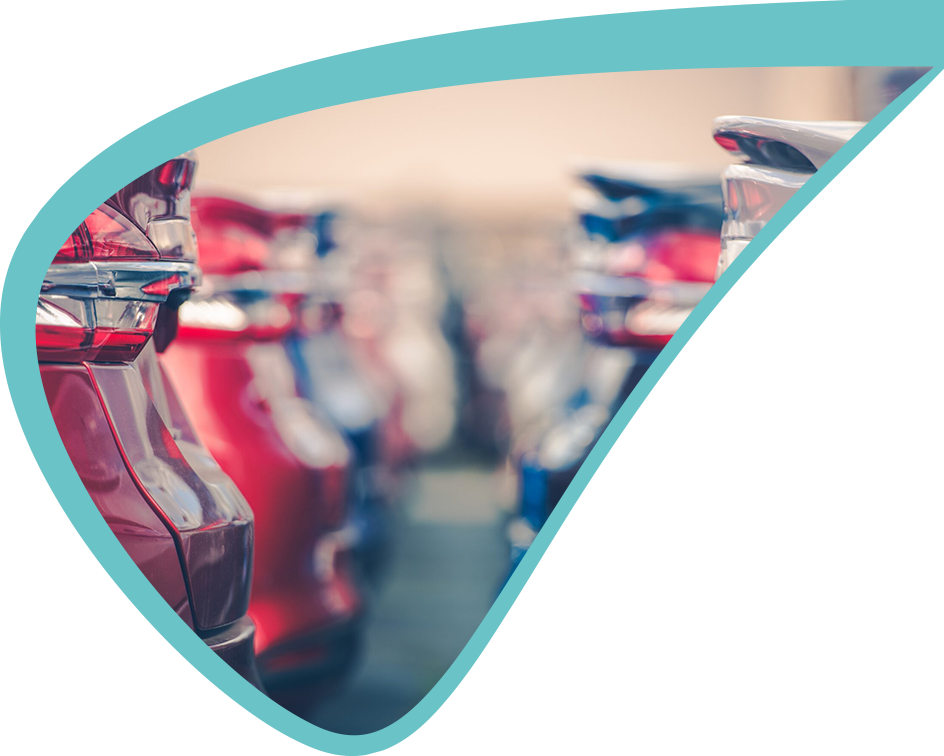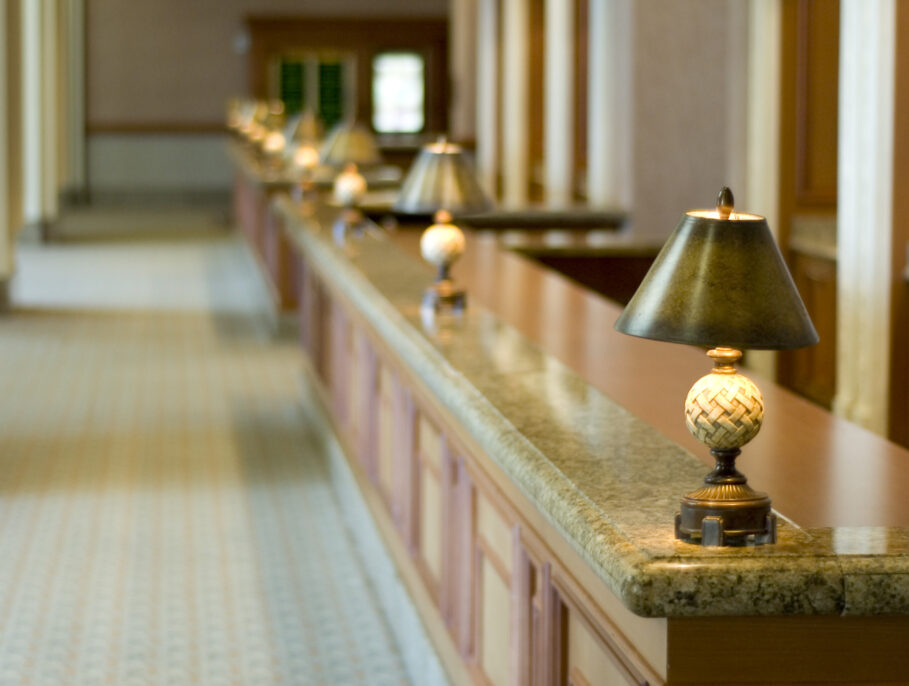 Explore more
Hotel specialists in car park management
Your guests' experience at your hotel begins the moment they enter the car park, with a last impression made as they drive out. No matter how hard your team has worked in-between, issues on the car park can sour an otherwise amazing stay.
Complaints obviously take time to manage but more than that, can really hurt your reputation. Car park related customer frustrations range from payment machine breakdowns and sluggish barriers to not being able to find right dedicated space as the site is full of unauthorised users.
As experts in the hospitality sector, we see it all, yet car parks are often overlooked as a key part of the overall customer journey. But thanks to solutions such as ANPR, managing your car park and delivering a high-end, premium experience to your guests has never been simpler.
With ANPR automation, your car park will be hassle-free, seamless place to park for all your users
Super-smooth payments with our kiosks which are automated to work without tickets, with a choice of payment options, including cashless payments
Cashless solutions are the ultimate free-flow solution where guests can drive in and out seamlessly
Bay Enforcement to help ensure your VIP, disabled and EV bays remain free and ready to use
Common challenges for hotels & hospitality
How can ANPR help hotels?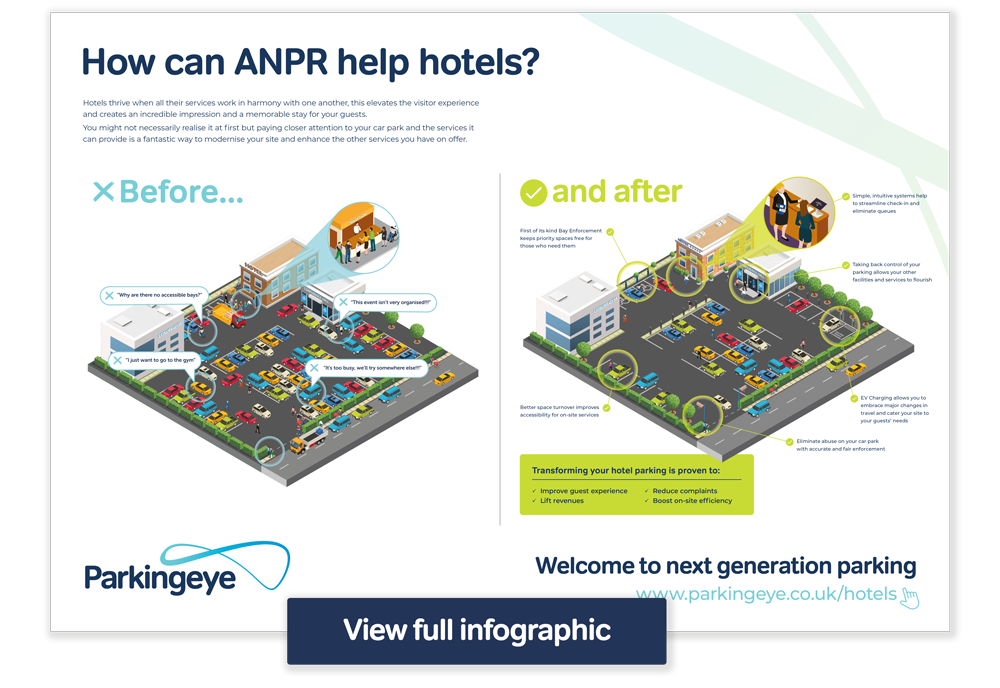 Read our Hotel & Hospitality spotlight
With rising pressure to deliver a superior customer experience to every guest whilst protecting and generating greater marginrich revenue, there's never been a better time to transform the way your car park operates. Download our brochure to read more...
Download
Testimonial
We're a busy hotel with 350 rooms so the car park can become very full. Since we introduced Parkingeye, we've seen a dramatic reduction in unauthorised users and our parking revenue has doubled.
Is your site ready for ANPR?
Whilst ANPR is incredibly flexible, it's not for everybody. By answering a few quick questions, we can confirm whether your site will suit ANPR technology. It only takes 2 mins…