Moxy Hotel Edinburgh Airport
Plagued by unauthorised use that hindered access and impacted safety, Parkingeye helped this new hotel steer their parking in the right direction.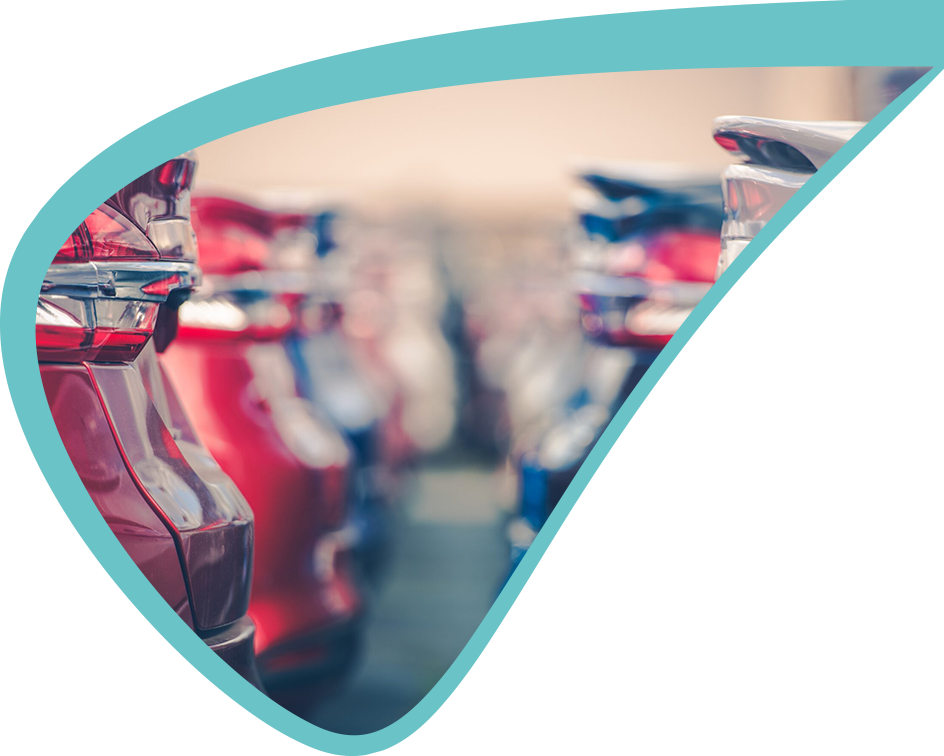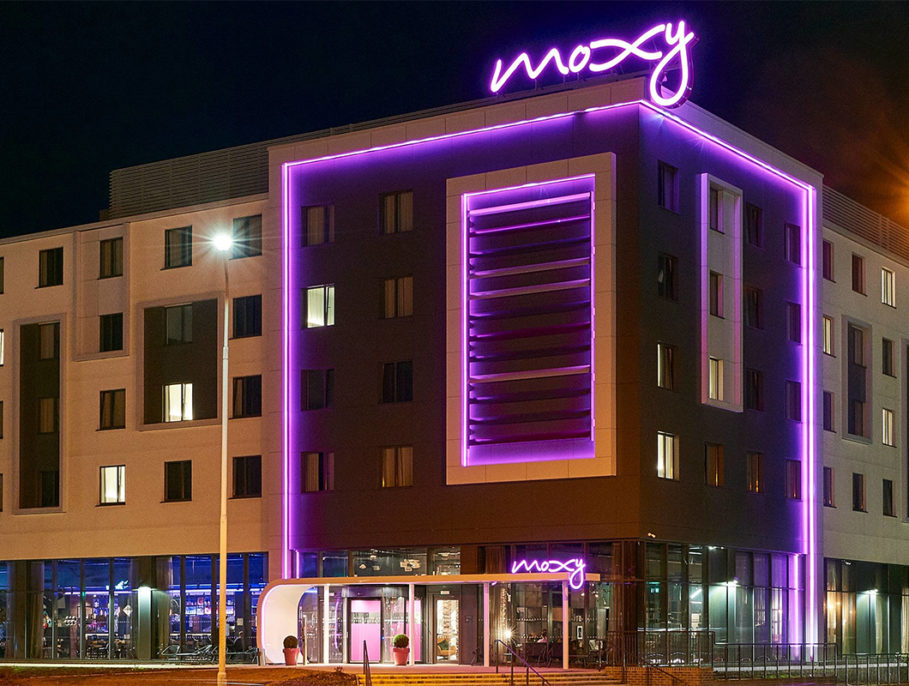 Explore more
About Edinburgh Airport Moxy Hotel
Parkingeye was enlisted to help combat poor parking behaviours with the introduction of a simple system that reduced the instances of abuse while still helping to maintain the chic, laid-back, quirky vibe that Moxy hotels are known for having.
The issues with parking had a wider impact on the hotel, as General Manager Julie Wilson explained:
"Our car park was often over-run with unauthorised users who would simply leave their cars with us rather than pay for official airport parking. This not only took up valuable space allocated for genuine customers, creating a number of complaints, but it also prevented daytime guests using our facilities, limiting our revenue potential.
The impact on our time and incomes was one thing but worse still was the side access road which leads to the property, people often double parked which would certainly obstruct a delivery vehicle or even worse, an ambulance in the event of an emergency.
Other hotels in the area suffer from similar issues. It was absolutely crucial that there was an effective deterrent in place to prevent these problem behaviours – without it, our guests can't get parked, our business is forced to manage the impact and quite literally, lives are being put at risk."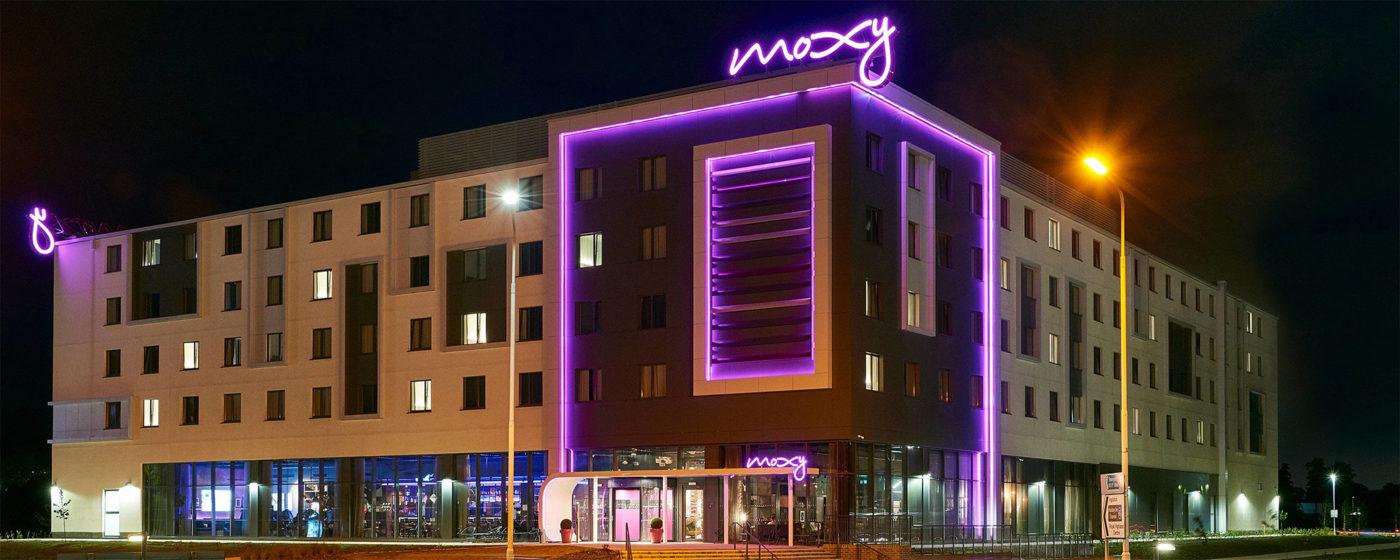 Challenges
Limited Space and Access
With 230 rooms and access to 64 parking spaces, making sure that only authorised users leave their vehicles on the car park was key to making sure that the hotel maintained efficient service for guests.
The car park is accessed by a small road, which saw travellers leaving vehicles here or in the hotel car park sometimes for weeks at a time, causing a genuine problem with access. This can be dangerous to other motorists, restrict the ability of deliveries to make it through to the hotel and even prevent access for emergency vehicles, putting guests and staff in the hotel at potential risk.
Frequent Misuse
A lack of double yellow lines allowed taxis to wait on the access road. Motorists would leave their cars here as they picked people up or dropped them off, as well as a raft of travellers trying to avoid airport parking while going on holiday. Even airport staff parked their vehicles nearby before heading into work, with one employee leaving their car for three months.
Since the opening of the hotel this grew progressively worse, with taxis historically being a frequent offender and now being joined by the general public and airport staff. This would then spill onto the hotel car park, restricting the number of spaces available for genuine guests. Motorists would even make various claims to justify their parking, from looking at booking the hotel as a wedding venue to finding out about rooms.
The impact on the hotel in terms of time taken to manage parking, affecting the customer experience of genuine guests who are unable to park, jeopardising safety due to the access road and limiting the hotel's revenue potential meant that something needed to be done.
"This not only took up valuable space allocated for genuine customers, which created a number of complaints, but it also prevented daytime guests using our facilities, limiting our revenue potential."
The Parkingeye Solution
With the range and complexity of issues in place, Parkingeye had to make sure the hotel was in the best possible position to take control of their parking.
Parkingeye introduced an ANPR system to identify cars entering and exiting the car park. By providing an accurate means of monitoring their car park, the team were able to remove the often-lengthy examination over who was a valid customer as the ANPR system identified vehicles and matches against details being registered on terminals within the hotel. Automation afforded by ANPR technology has also greatly reduced the time needed to handle issues manually.
Guests can register their vehicle for a limited free stay using one of two terminals in the hotel. This applies to guests staying in the hotel as well as those visiting the restaurant. The ANPR system ensures anyone entering a vehicle into the terminal is exempt from a parking charge. However, people can make mistakes, so if someone forgets to log their details there is a backstop process in place. A guest can speak to the hotel to validate that they were a genuine visitor, either through a booking confirmation, receipt from the restaurant or valid hotel reservation.
Hotel staff wanted to have more control over issue resolution and be a visible first line of support for parking queries, providing brand continuity and maintaining the high service levels guests have come to expect. Through internal training and support from Parkingeye, staff were able to understand the rules around parking on their site, qualify whether the motorist was a genuine customer and handle complaints without needing to escalate. This gave the Moxy team a level of autonomy and flexibility they were looking for, as well as accelerating a resolution for the driver.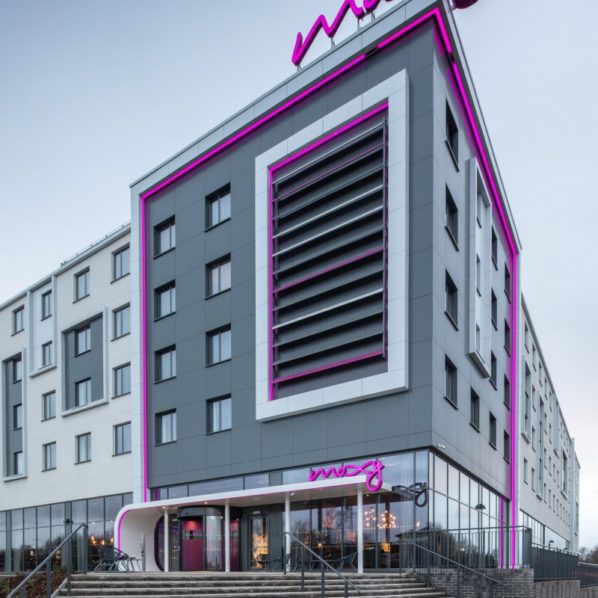 By requiring validation, Parkingeye helped the hotel to avoid setting a precedent for cancellation, providing staff with an effective deterrent against the wide range of excuses they were receiving as justification for parking abuse. The hotel is now in full control – for instance, should they wish to cancel a parking charge they can do so at the click of a button via the client portal.
Having a clear set of criteria in place to identify valid parking saves time for staff and sets clear expectations for motorists. This has been instrumental in dramatically reducing abuse, saving time, protecting the hotel's reputation and ultimately providing better access for legitimate guests and patrons. A great result for staff and guests alike.
The Benefits of Working with Parkingeye
Julie has been delighted with the progress of the measures put in place at the hotel.
"From the moment we met with the Parkingeye team, they couldn't have been more helpful – from explaining our options to some of the technical aspects around how the process worked. It became clear that we needed effective rules on site to help stop people abusing our car park and that's what Parkingeye helped to put in place.
As always, our guests were at the forefront our minds, so any system put in place had to make finding an available space and parking for our guests easier. Parkingeye came in and helped implement a solution that we could control, with clear rules that we could uphold, and motorists could follow. They were really responsive to what we needed and stayed in touch throughout the whole process.
Everything is clear and transparent, Parkingeye used their own signage and became our first line of defence in brand reputation. They've supported us brilliantly and we're now able to manage most aspects easily, thanks to the automation ANPR has provided but if we do have a bigger issue, that can be escalated to our account manager who'll resolve it quickly."
"We wouldn't change a thing. We do our part and Parkingeye do theirs – together, we're doing everything right. It's made a real difference to the hotel."
To find out more about how Parkingeye can help your business, contact us today.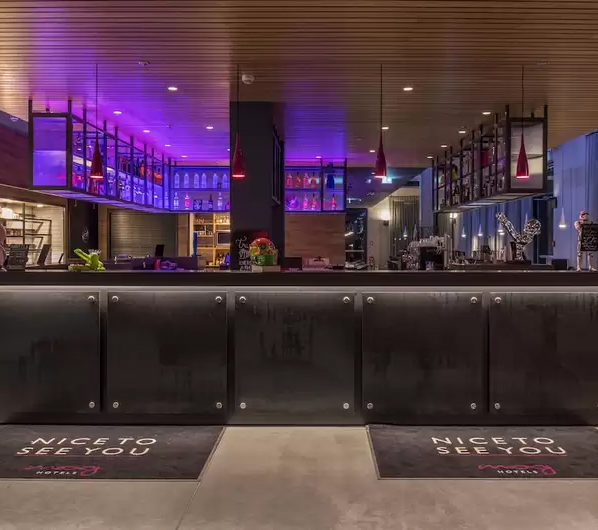 Testimonials
Our car park was often over-run with unauthorised users who would simply leave their cars with us rather than pay for official airport parking.
Is your site ready for ANPR?
Whilst ANPR is incredibly flexible, it's not for everybody. By answering a few quick questions, we can confirm whether your site will suit ANPR technology. It only takes 2 mins…