How does the ParkEV Charging solution work?
ParkEV uses Evology chargers, alongside cutting-edge ANPR technology, providing a fast, effective EV charging solution. We're helping businesses to develop their EV infrastructure, allowing motorists to charge vehicles efficiently and safely in dedicated, protected bays.
Explore more
Multiple charging options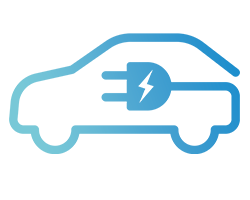 No two car parks are the same, and your business' charging requirements will need to be tailored to your specific site. To help meet your needs and adapt our solution to any car park, ParkEV provides a range of charging options.
You can find out more about our charging solutions, including more detailed technical information through our tech sheets which are available below.
Learn more about our AC Charger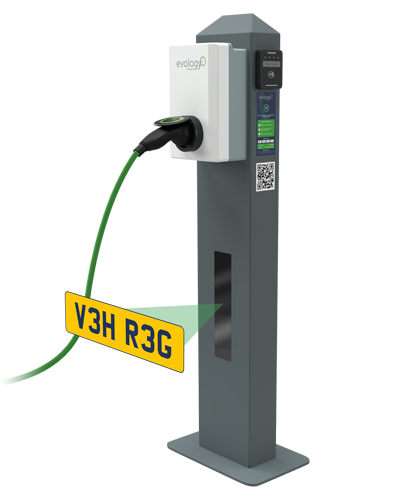 Our AC chargers are ideal for customer and visitor parking. These chargers house ANPR technology directly within the charging unit, allowing it to monitor the parking space it is attached to. This eliminates abuse, protects your investment in your EV infrastructure and provides fast, reliable charging to motorists on your car park.
Learn more about our DC charger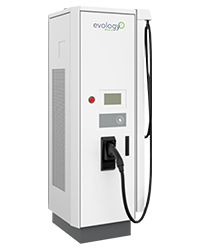 Our DC chargers are larger and well suited to fleets and larger sites. We add enforcement to these bays through a monitoring bollard which is installed alongside, providing the same levels of enforcement and coverage as our AC charger. The built-in bay monitoring can also help to ensure only fleet, staff or customers are using your chargers.
Reliable chargers
Motorists need to know that charging bays aren't just available but also that they work. The ParkEV solution ensures this and helps ease that fear with 24/7 monitoring, remote diagnostics and proactive and reactive approaches to maintenance, keeping our charging bays working.
Parkingeye prides itself on having market-leading maintenance SLAs. That same care and attention is directly applied to ParkEV.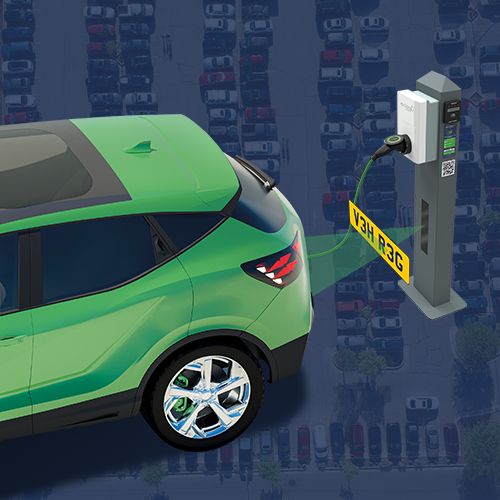 Solving EV Charging headaches
Making the switch to EV means a change in a lifetime of motoring habits, which can cause several issues. These changes don't need to be complicated. Our dedicated account managers and highly qualified installation team ensure the switch to EV is easy.
Our fast, effective, and reliable charging solution allows businesses to provide their customers with access to Evology charging points that work, offering rapid charging, easy payment and unmatched reliability and uptime.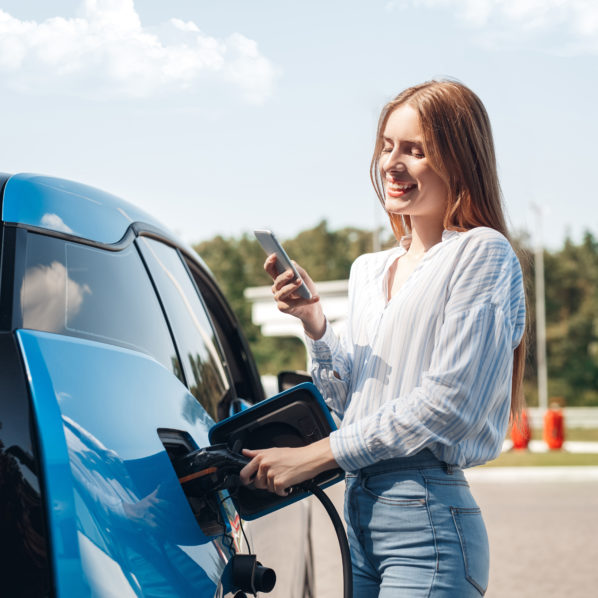 Easing range anxiety
One of the major obstacles for electric vehicles to overcome is range anxiety. This isn't just concerns over how far a vehicle can travel in a single charge but also worries around making sure you can access a charger when you need one.
Similar with disabled parking bays or parent and child bays, access is vital. If someone who doesn't need to park in one of those bays is blocking access it creates issues for motorists with a legitimate need to use that space and generates complaints for businesses that can be easily avoided.
ParkEV does away with these problems. Our system has an ANPR camera housed within the Evology charging station to ensure that only electric vehicles use the chargers and don't overstay in the space. Coupled with our focus on uptime and reliability your EV charging bays remain active and available to those who need them.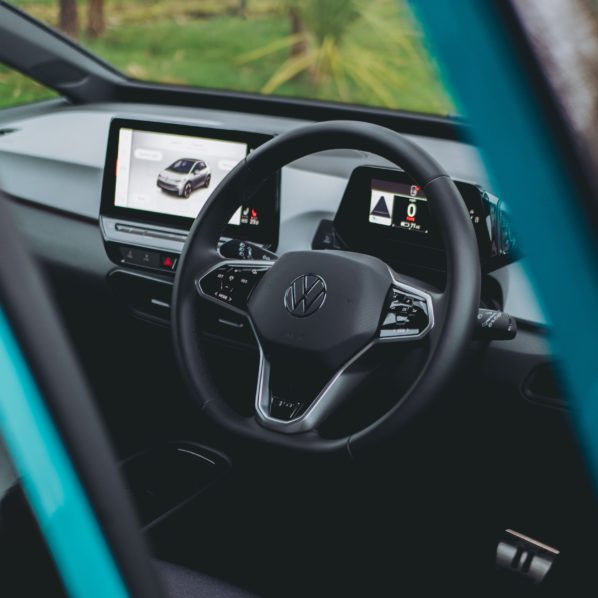 Convenient payment
When a visitor parks in a charging bay they want the process to be simple, so they can plug in their vehicle and finish their journey. Usually, payment is carried out via an app which offers various membership benefits. However, while apps are the norm with EV charging bays, we wanted to make sure that motorists didn't need to go through lots of additional steps to charge their vehicle.
For our non-app users, we've created a quick and simple tap and go system for accessing charging, meaning motorists can plug-in and then continue with their visit without any complicated extra steps. This works like many of the systems you may have seen on mass transit hubs such as the London Underground. People simply tap their card when they arrive to start charging and again when they return to their vehicle to finish and process payment.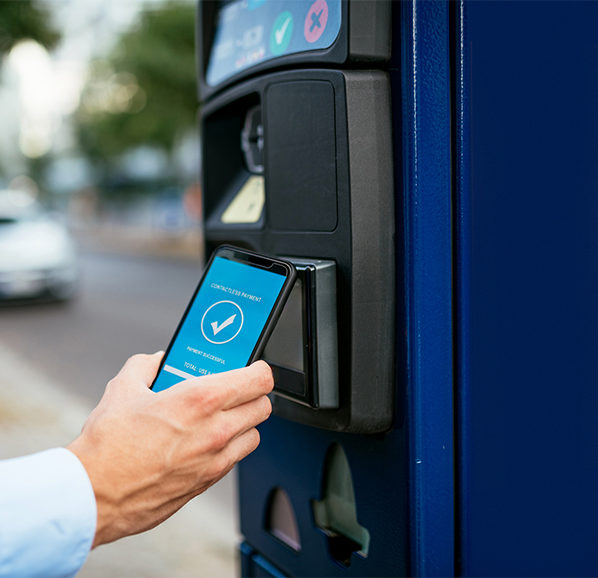 What makes the ParkEV Charging solution different?
ParkEV uses Evology electric vehicle chargers with an enforcement solution that aims to transform the landscape of EV parking in the UK. Through our combination of technology and car park insight, we're able to make your business's adoption of EV much more effective, not only for you, but for the motorists using your site.
As part of this, we've created a fast, effective, and reliable charging solution, using Evology chargers, that allow businesses to provide their customers with access to charging points that work, offering rapid charging, easy payment and unmatched
reliability and uptime.
A great car park strategy, no matter how large or small your site is, can deliver serious uplift to both your top and bottom lines, as well as support business ambitions, not just today but across the long-term.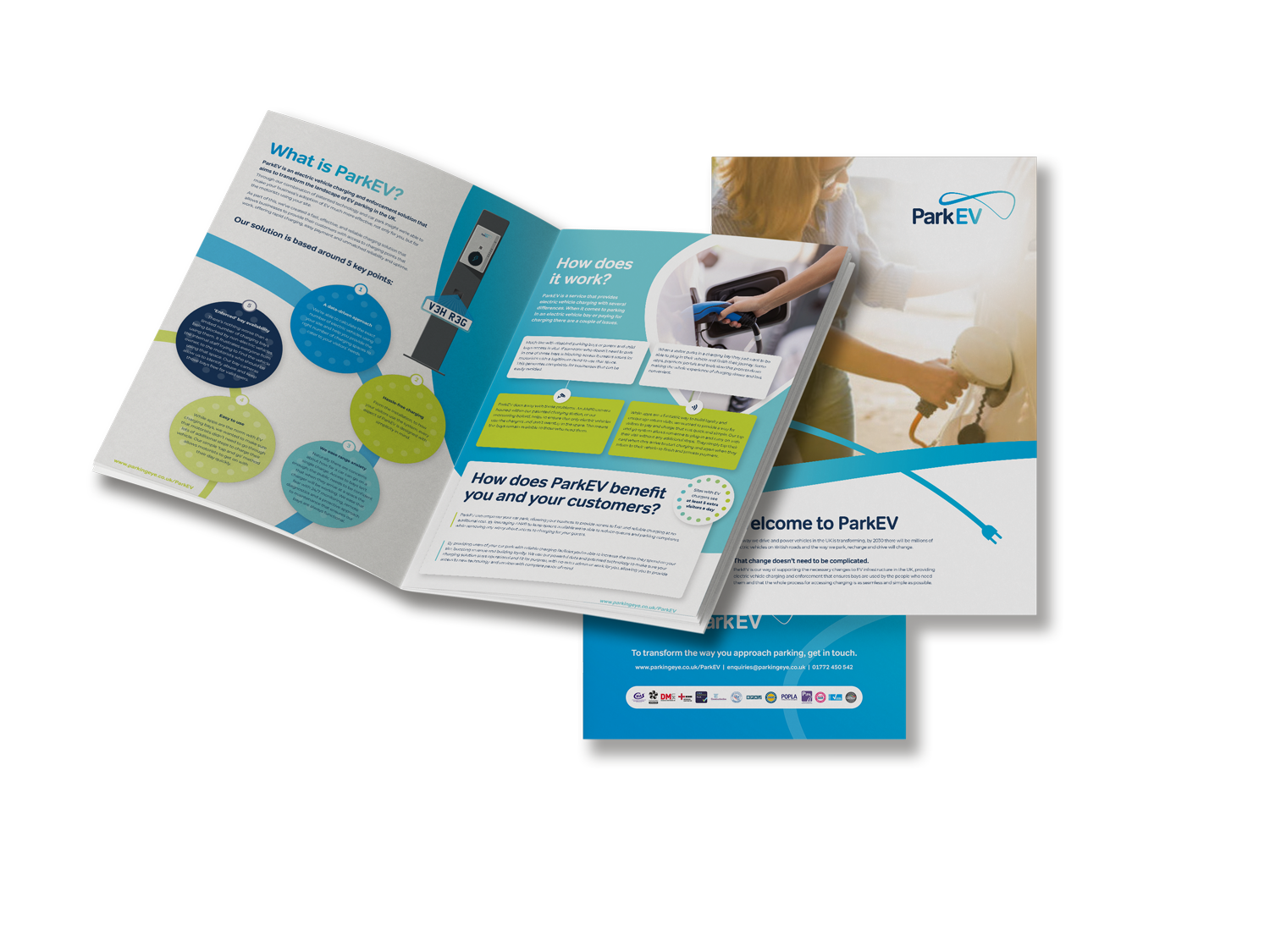 A data-driven approach

We're able to calculate the exact number of electric vehicles using your site and help you provide the right number of charging spaces to cater to your visitors' needs.

Hassle-free charging

From the installation to how your visitors use the system, every aspect of ParkEV is designed with simplicity in mind.

Ease range anxiety

We ease the common fear of range anxiety with 24/7 monitoring, remote diagnostics and a proactive approach to maintenance that ensures our bays are always functional, and available for you when you need them.

Easy to use

We made sure that motorists didn't need to go through lots of additional steps to charge their vehicle with our chargers. Our simple 'tap and go' method allows motorists to get on with their day quickly.

'Enforced' bay availability

There's nothing worse than a limited number of charging bays being blocked by non-electric vehicles using them. Our bay cameras allow us to identify abuse and keep those bays free for valid users.
Get in touch today, to see how ParkEV can transform your site.
ParkEV is here! Contact us today to find out how our EV solution is the right fit for your business. Our Sales Specialists are on hand to discuss your site, how to keep ahead of the curve, embrace EV, delight your visitors & customers and make the most of our patented technology.