Healthcare Parking Management
As a market-leading car park management provider, our dedicated teams work with hundreds of healthcare sites across the UK, from large acute NHS trusts to small independent medical centres. We currently manage over 700 healthcare sites including, The Manchester University NHS Foundation Trust, Royal Free London NHS Foundation Trust, Nuffield Health, Elysium Healthcare, ISS Mediclean, and BMI.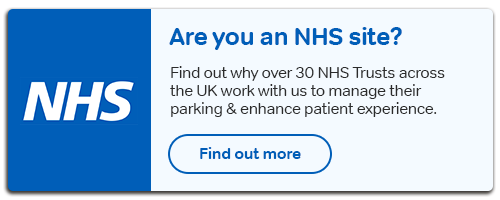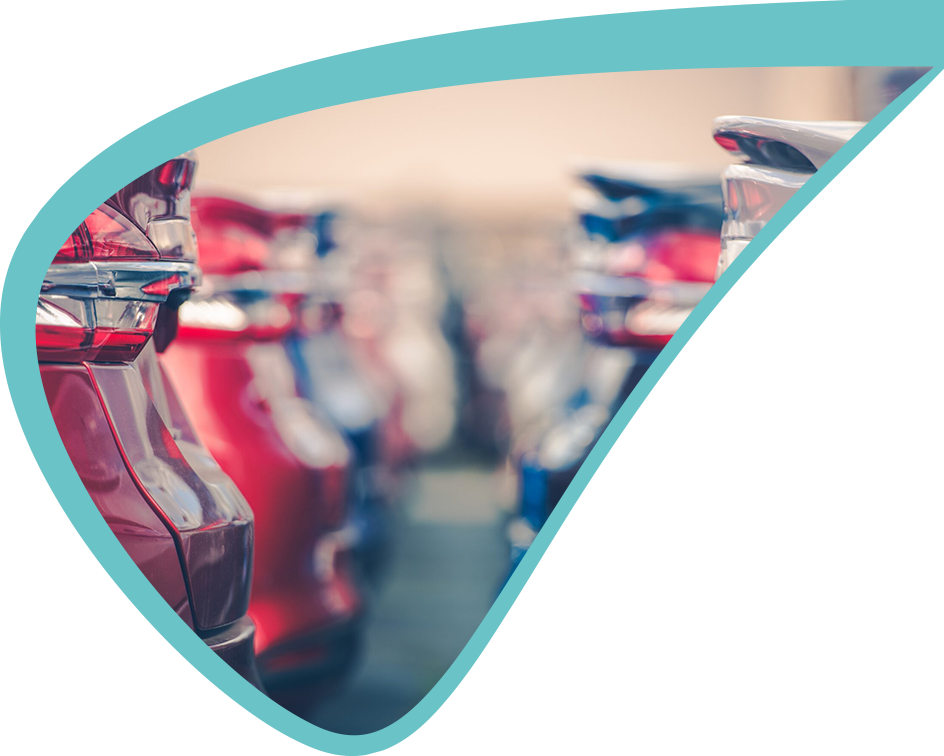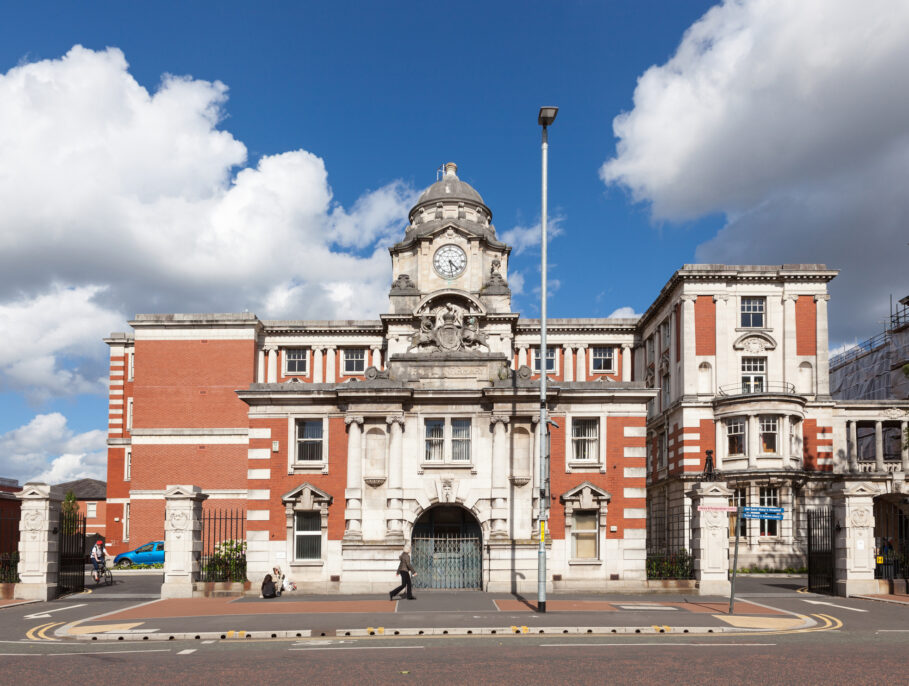 Explore more
Supporting healthcare with parking management
For over a decade, Parkingeye has worked with healthcare providers to improve the parking at their hospitals and medical centres. Healthcare centres often sit at the heart of a community. It's important that they remain accessible and easy to visit to maintain a positive perception and reputation within the communities they serve.
We have helped transform parking across the healthcare sector working with both NHS and private suppliers, such as Manchester University NHS Foundation Trust, Royal Free London NHS Foundation Trust, Nuffield Health, and Elysium Healthcare.
No two healthcare facilities are alike, which is why we provide a bespoke solution for each location. This is guided by our understanding of user requirements and designed to improve both the staff and patient experience on a site. Our solutions help to cut abuse, improve efficiency, and allow businesses to access valuable new revenue streams which can be reinvested back into their facilities.
Putting patient experience first
There's naturally a level of anxiety that comes with seeking medical help and advice. Making sure patient satisfaction levels are high and their needs are met, or exceeded, is crucial to delivering the best possible patient experience and alleviating some of that stress.
This doesn't begin when a patient arrives in reception. It starts outside with a seamless parking experience that helps calm nerves and provide a much-needed level of reassurance. Whether this is ensuring there is simply space to park by improving space turnover or providing new ways to assist patients when they arrive, this creates a strong first impression that reinforces the level of service a patient should expect.
We provide a range of solutions that enable new ways for your teams to offer diverse levels of service and continue to put your patients at the centre of everything you do.
In short, we believe our management of your estate can deliver a positive difference and dramatic improvement to existing services.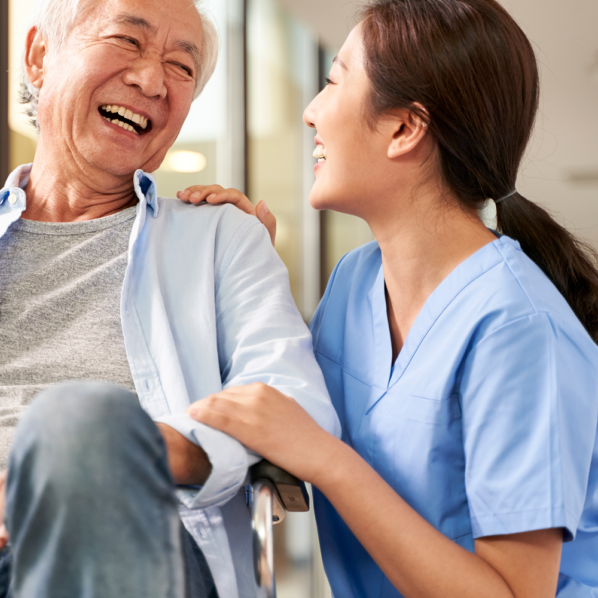 Dedicated account management
The healthcare sector is a fast-moving industry, where delays can hinder progress and cause complaints.
To better support our clients and provide an efficient service have a dedicated team that works closely with our clients to improve their parking. Our appeals team also ensures any enquiries from healthcare sites and any appeals from motorists are dealt with accurately and fairly. We understand there are various issues that can impact parking on a healthcare site and handle these appeals with a degree of sensitivity, understanding the sometimes-difficult circumstances which go hand-in-hand with the sector.
In short, we believe our management of your estate can deliver a positive difference and dramatic improvement to existing services.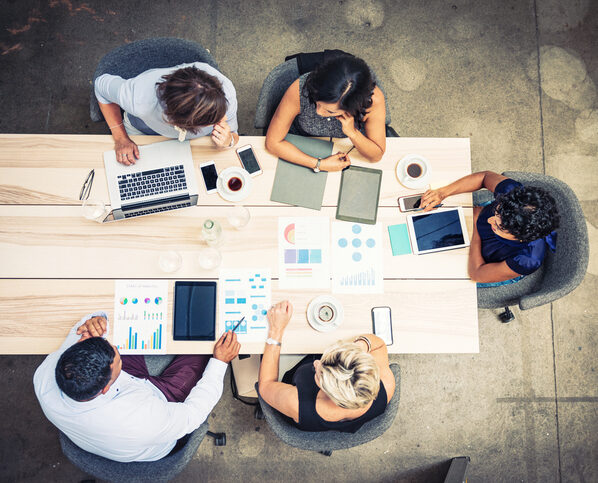 Committed to patient experience
People are rarely in a healthcare setting by choice. We want to ensure that as little stress as possible is added to their trip and that your car park isn't a cause of frustration and administrative headaches for your staff. Proper parking management can help to ensure:
Effective space turnover
Reduced congestion
Fewer complaints
A better patient experience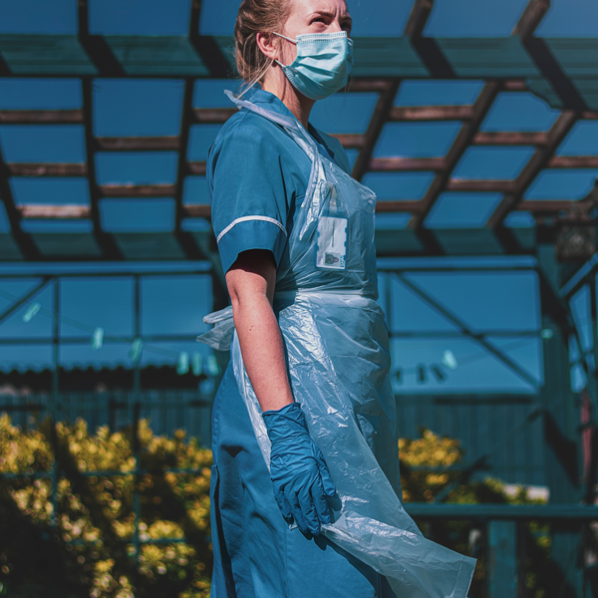 Testimonial
Parkingeye have acted with great integrity and built genuine trust through all the detailed guidance and information provided. The team have been incredibly patient when it comes to queries and cancellations too, there have never been any real difficulties. Everyone has been amazing.
Common challenges for healthcare
Reduce car park abuse
For busy in-house teams juggling security, complaints and possibly parking payments, parking can be an unwelcome distraction. Unauthorised vehicles parking on your site can place serious strain on internal teams. But thanks to new technology such as ANPR, managing your car park has never been simpler with our wide range of inter-changeable services. Find out more about how we can help to eradicate car park abuse.
Unauthorised Users
Generating revenue
Car parks are often overlooked as a revenue generator but there are numerous ways in which to reduce costs and increase revenues by using ANPR technology which can free up a further 40% of space, extend the lifespan of capital hardware and monetise parking to boost revenues by almost double. We would be more than happy to discuss how we can help you improve your own car park revenue.
Generating More Revenue
A better parking solution
Efficient, accessible, and well managed car parks reduce stress for patients and visitors alike, allowing them to focus on the purpose of their visit. Removing the stress from parking, enables a free-flow environment that better supports your patients, visitors, and staffs experience.
Customer Experience
Is your site ready for ANPR?
Whilst ANPR is incredibly flexible, it's not for everybody. By answering a few quick questions, we can confirm whether your site will suit ANPR technology. It only takes 2 mins…