ANPR for Car Parks: How Does It Work and What Are the Benefits?
Often used by law enforcement agencies to identify vehicles and suspects, Automatic Number Plate Recognition (ANPR) technology is a highly accurate system that's capable of reading number plates through the use of high-speed image capture.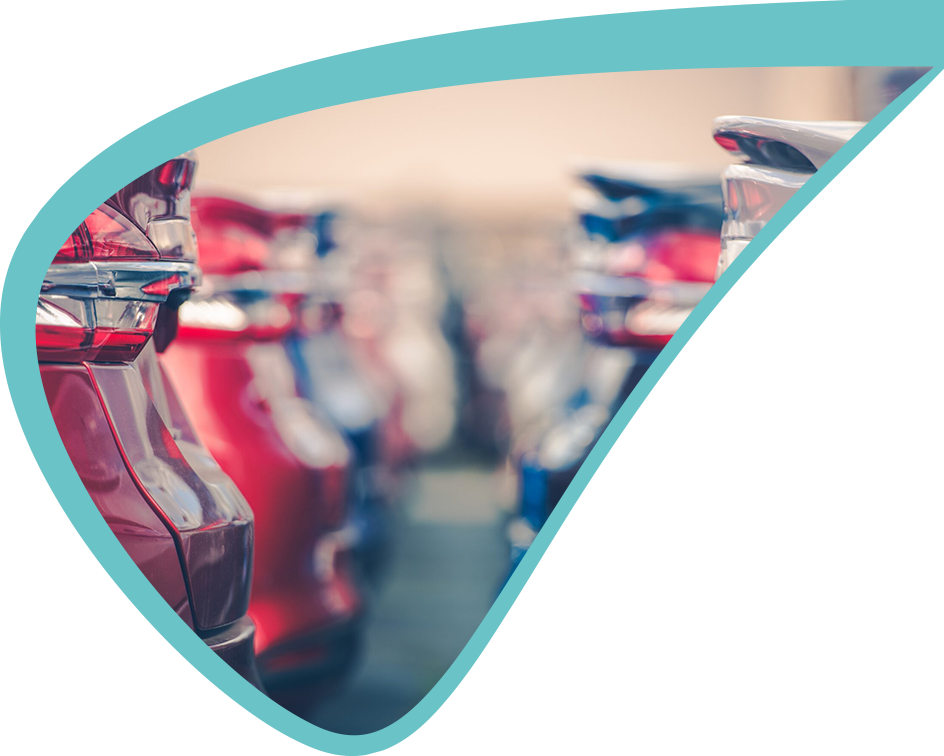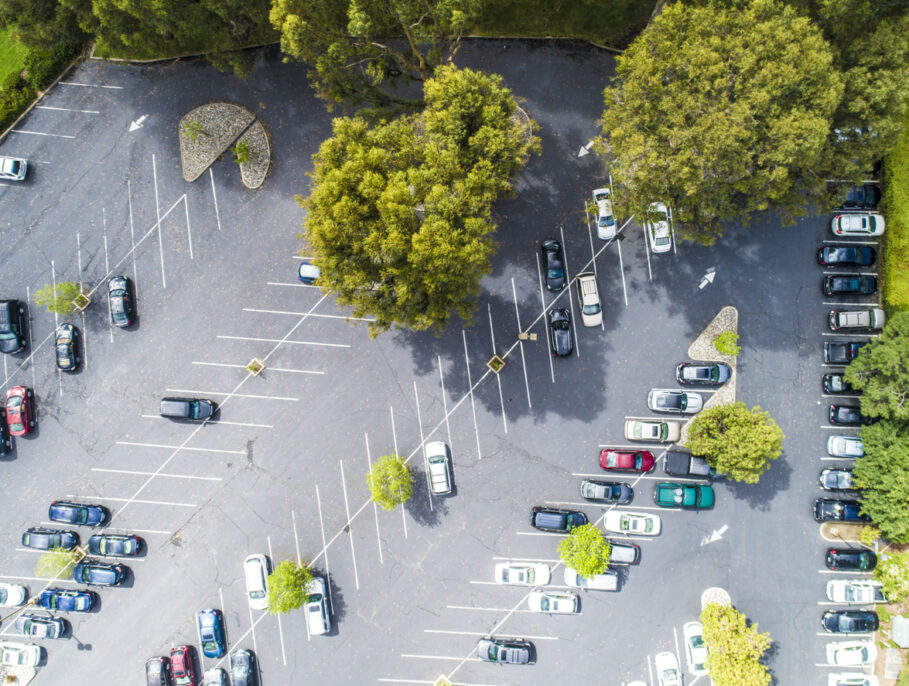 Explore more
ANPR allows for enforcement, operational efficiencies and much more…
Often used by law enforcement agencies to identify vehicles and suspects, Automatic Number Plate Recognition (ANPR) technology is a highly accurate system that's capable of reading number plates through the use of high-speed image capture. An effective deterrent at local, regional and national level, it's also increasingly being used as an effective car park management solution.
From security reasons to ticket fraud, there's a whole host of ways ANPR technology is used in car parking facilities. Here, we'll go into how ANPR technology works as well as its primary benefits when it comes to streamlining car park management.
How does ANPR technology work?
ANPR technology uses a series of image manipulation techniques in order to detect, normalise and enhance the image of car number plates, at which point optical character recognition is deployed to extract the letters and numbers featured on number plates. Therefore, the end result is a set of metadata that identifies an image containing a vehicle's number plate and the associated decoded text of that plate.
The software used is impressive in its ability to properly identify number plates, using seven primary algorithms to deduce the vehicle and plate. When the process begins, the plate is localised, oriented, resized, and adjusted for brightness and contrast, before each plate is segmented into individual characters. After this, the aforementioned optical character recognition takes place. The characters and positions are then checked against country-specific rules.
However, there are also a number of possible difficulties in detection that the software must be able to cope with to ensure full identification. Poor file resolution can be a problem, usually stemming from the plate being too far away or a camera of particularly low quality. Motion blur, poor lighting and low contrast due to overexposure, reflection or shadows can also hamper things, while tow bars can sometimes cover up the plate itself.
While some of these problems can be corrected within the software, it is largely on the part of the hardware to rectify these difficulties. Increasing the height of the camera may avoid problems with objects (like other vehicles) obscuring the plate but introduces and increases other problems, like adjusting for the increased skew of the plate.
Fortunately, for car parks fitted with ParkingEye equipment, we are able to boast an incredibly high accuracy rate – leading to more comprehensive detection. This is complemented by the numerous manual checks we also complete, helping us to maintain the highest upheld rate with POPLA (Parking on Private Land Appeals).
What are the benefits of ANPR?
The technical side of things aside, how exactly does ANPR technology benefit the management of car parks? For starters, there are a number of applications it can be used for including parking automation and security, ticket-less parking fee management, parking access automation, vehicle location guidance, car theft prevention, 'lost ticket' fraud, fraud from changing tickets and automated payment processes among many others.
Using this technology in car park management systems for each of these applications provides visitors with a secure and efficient service whilst providing operators with the best return on their investment through increased charge enforcement.
Offering even greater return on investment, many Parkingeye installations are fitted free of charge – providing ANPR benefits without any upfront cost.
ANPR can benefit your business in the following ways:
24-hour monitoring
ANPR cameras keep a watchful eye on everyone coming and going at all times. Whilst we don't provide 24-hour recorded footage as standard, it can be delivered to the police upon request – giving you an extra layer of security.
Reduced admin
A huge resource and financial drain for many private car park owners is the administration attached to handling and managing complaints, as well as challenging unauthorised users. ANPR provides irrefutable proof to support your argument when making a case against an unauthorised user, or when fielding an unjust complaint from another customer. By providing this evidential assistance, ANPR can reduce the time and money spent tackling these formerly difficult cases.
Help in investigations
As we mentioned, the technology is very helpful in criminal cases. It serves as evidence and provides valuable information that can be used in an investigation. Records captured by ANPR can be used as sources of information in crime and incident data, providing intelligence pictures to identify where and when the vehicle that's suspected has travelled.
Data analytics
ANPR information can also drive continual business improvement. Supported by the data experts, camera data can provide deep insights into user behaviour which allows for more informed decision-making. Data analysis considers aspects such as stay duration, vehicle trends, Parking Charge Notice (PCN), infrastructure requirements and more. Furthermore, aggregated performance comparators, both within a single sector and across a number of industries, can be analysed for benchmarking purposes.
Providing it is well implemented and carefully managed, ANPR can play a role in enabling a variety of opportunities for businesses. Embracing ANPR and its data-driven approach can help result in valuable revenue growth and operational learnings. From what you learn, it's possible to design a range of flexible services designed around meeting your clients or customers' business needs to help drive more value from their parking offer. It's at this point that it is possible to turn parking into a business asset.
Increased revenue generation
Taking advantage of technology is a great way to maximise your profit. When drivers enter the car park, the camera tracks the registration number which can then be used to streamline the on-site parking experience to gain maximum profit.
For instance, next-generation payment machines can be fully integrated with powerful ANPR data to match vehicle details inputted to reduce manual entry errors. Not only does this provide confidence to the motorist and an easy-to-use system but also allows the landowner to monitor the duration of the stay along with the ability to identify whether they've paid or not.
ANPR can also support cloud-based pre-book and pre-pay platforms where the cameras recognise the registered vehicle on entrance and exit, creating an entirely free-flow parking environment without the need for on-site payments altogether. This is hugely beneficial within highly-congested sites and on blue light routes within hospital sites. The customer experience is far superior too without any of the hassles, with no need to search out payment machines before or after parking; simply drive in and drive out, and the ANPR cameras do the rest.
Where are ANPR cameras?
ANPR cameras are usually placed at entrances and/or exits to parking locations. There is no hard and fast rule about camera placement, so long as it allows for a clear and unobstructed view of a vehicles number plate. This can be achieved by attaching them high up on a wall or pole as well as at number-plate-level, 50cm or so off the ground.
What does ANPR check for?
Put simply, ANPR records your number plate as a unique identifier monitor your arrival and exit time when you enter a car park. It only sees & knows as much as any layman who saw your vehicle in person would. Recording your number plate offers a more reliable means of recording your specific vehicle, since make, model & colour are too broad.
Parkingeye is the market leading provider of ANPR on private land. Looking to improve your own management and maximise parking revenue? Head over to ANPR Enforcement page for more information, and get in touch with us today!