When in a business lifecycle should car park optimisation become a priority?
As your business grows it may mean you need to increase the number of employees you have. This creates a whole new set of considerations, and perhaps one least considered is where these new employees are going to park. Even if a business is in decline, there are ways in which the car park can help that you may not have considered.
Here we'll run through the four stages of a business' lifecycle to help determine when car parking optimisation should become a priority.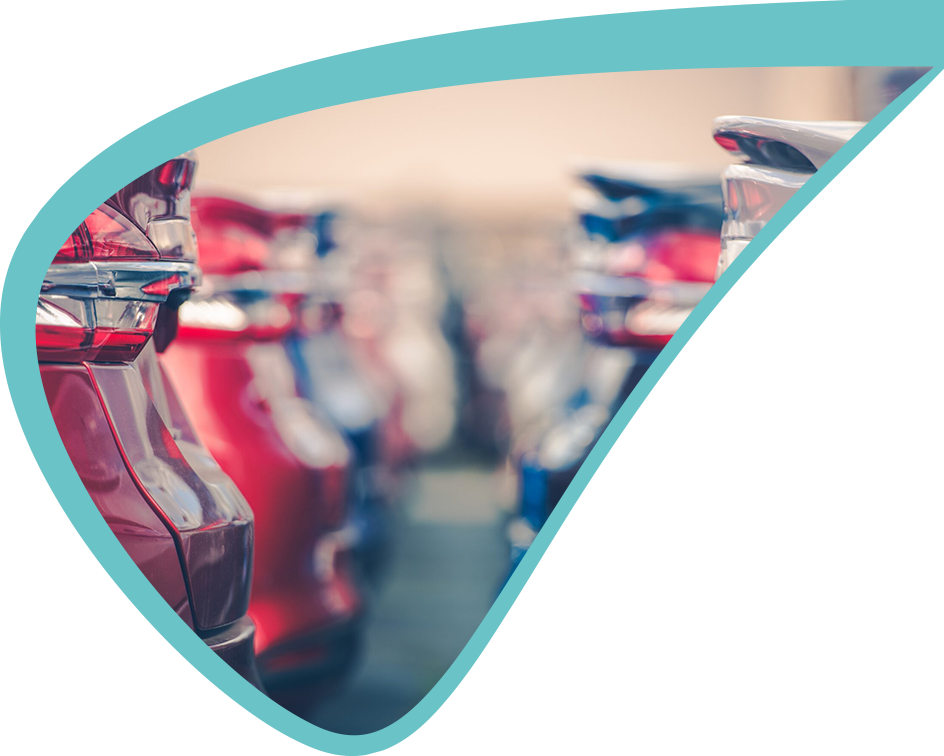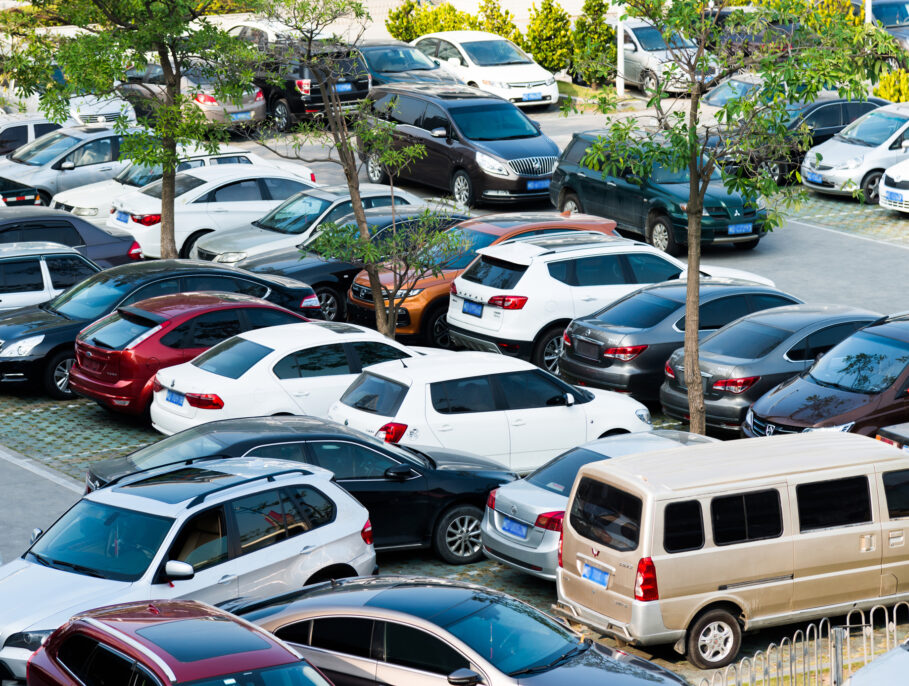 Explore more
Four phases of lifecycle
Every business goes through four phases of a life cycle: start-up, growth, maturity and regeneration (or decline). Each stage brings with it varying degrees of necessity, which in turn demand different approaches in the planning and operations of your business. For instance, there should be an investment in systems and people to create a regeneration phase. Likewise, businesses in the growth phase should allocate the proper resources needed to fuel continued growth, whilst bearing in mind that early investment may not yield an immediate return.
As your business grows it may mean you need to increase the number of employees you have. This creates a whole new set of considerations, and perhaps one least considered is where these new employees are going to park. Even if a business is in decline, there are ways in which the car park can help that you may not have considered.
Here we'll run through the four stages of a business' lifecycle to help determine when car parking optimisation should become a priority.
Start-up
The beginning of the business, where profit is negative. You'll be spending plenty of time meeting people, implementing new ideas and creating novel ways to sell your products or services.
The lack of formal processes and comparatively few employees (each maybe taking on more than one role) may mean there's little in the way of corporate structure.
As a result, a car park is probably going to be pretty low down on the list of priorities, if at all. Your system may be quite loose to make sure that employees can park or maybe your staff park on someone else's land. Either way, you'll no doubt feel you have bigger fish to fry in getting the business off the ground.
During this time, early mornings and late nights will be common practice so at least make sure the facilities are safe and secure for your people. If parking if very limited, consider renting space at a nearby site via a service like Glyde Spaces.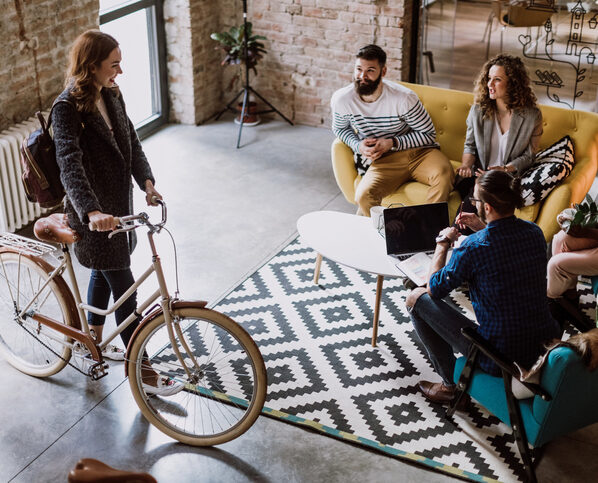 Growth
At this stage, your clients should be able to explain your business model to other prospects. Client and/or customer relationships should be maturing past the two-to-three-year mark, with turnover hopefully increasing too.
This phase is where your business strengthens its stance in the marketplace; the focus turns inward as you build teams and hire talented, high-level people to run its operations. A need to identify what can help the company grow and what barriers could inhibit your growth is helpful. One area which could quickly creak under strong growth is the car park – for new employees, clients, suppliers and visitors. Providing a positive first and last impression of your brand is critical, no matter if the motorist is parking for a job interview, a client attending a briefing session or suppliers on a busy schedule. Consider who is now using your facility and how – do you need disabled bays, loading areas or VIP spaces for instance.
Any great business knows that investing in both clients and employees is important so be ready to pay for better lighting, lining and signage to make life easier – in doing so, you'll give users a preview of your brand standard. Virtualised permit systems could be used to manage staff parking with the option to introduce ANPR technology, to give you sight of who's on site 24/7 and make sure no-one is parking there who shouldn't be (especially important for very busy sites or those near a travel hub or hospital).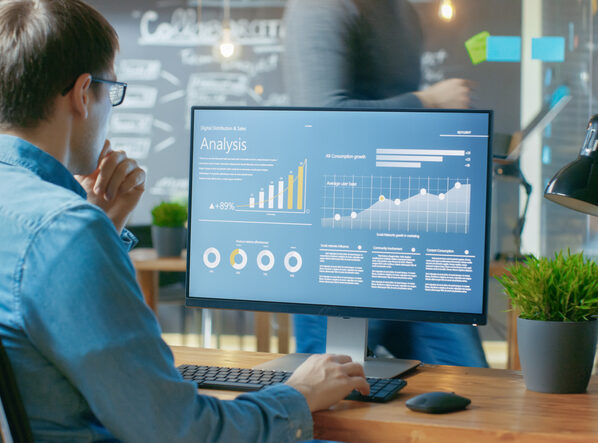 Maturity
When a business has reached Maturity, it tends to be growing about 5% annually and its first employees are now maybe reaching 8+ years with the company. There's a security in place that wasn't there when first starting; mature businesses are dependable and consistent, with a strong cash position that might allow them to expand into new territories through brand recognition. As the years roll on, seasoned businesses benefit hugely from their heritage and experiences, whether that's in documented seasonal trends which inform promotional timings to a referenceable client roster which helps win more business and attract new talent.
The same is true of the car park – with years of data, it can be a wealth of information about repeat visits, duration and user behaviours. This is particularly useful for retail-based businesses who provide parking facilities to their customers. Now the business has a strong customer base, the car park can help in optimising further spend through improved space turnover for instance, which can give a significant boost to revenues. ANPR integrated loyalty schemes can also help to drive new audiences to your site, depending on your business model.
Modern visitor management may be an option to make operations more efficient, linked to ANPR technology which alerts reception when a registered vehicle arrives on site. Physical barriers can also be replaced or integrated with the same technology to save time, maintenance costs and operational effort, driving cost out of the business through automation. This phase is all about customer satisfaction and cost optimisation to maintain good profitability as new competitors enter the market and growth curves level off.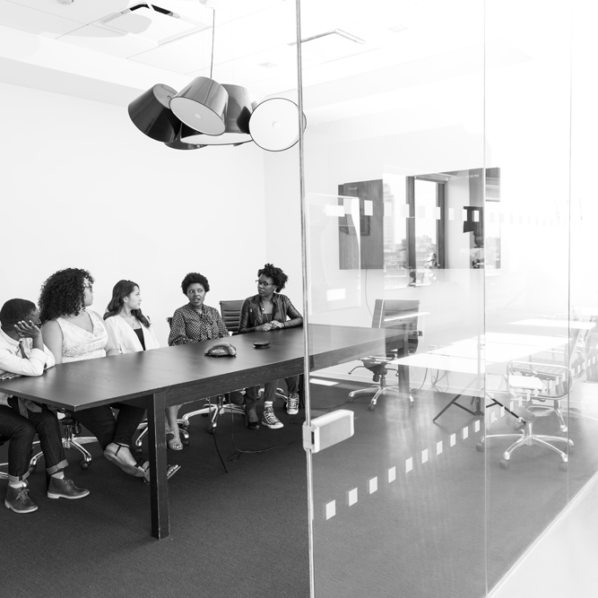 Regeneration/Decline
There are many reasons why a business may start to slow or decline – tough trading conditions, over-trading, strong competition, failure to recover from a major business interruption or loss of a major client all make the list. Unless the slowdown is a conscious decision, this stage of a business' lifecycle is something of a crossroads and though they see the market as relatively stable, many businesses may have started their period of decline earlier than they thought.
Whether it's renewal or decline a business is faced with, the biggest takeaway is the need to take action and innovate. A lot of businesses don't start the renewal phase until they're in a state of decline. However, strong business leaders identify that their business, or the market in general, is changing and will decide to start renewal efforts as soon as possible.
The car park probably won't be a priority amidst plans to save the business but it still has a part to play. Depending on your business, many employees could become homeworkers – this not only cuts down operational cost but frees up space in the car park. This spare capacity can then be rented to nearby motorists and businesses looking for available parking. Not only is this a margin-rich revenue stream but it can deliver new audiences to your door.
Whilst difficult to opt for homeworking if you're in the retail sector, your car park could have available capacity you weren't aware of which can be monetised in much the same way – for instance, if you're an office located in the city centre, why not offer space to people going into town for a night out. In the same way, a restaurant which only needs capacity in the evenings may sell space for shoppers throughout the day – maybe even offering an early-bird promotion.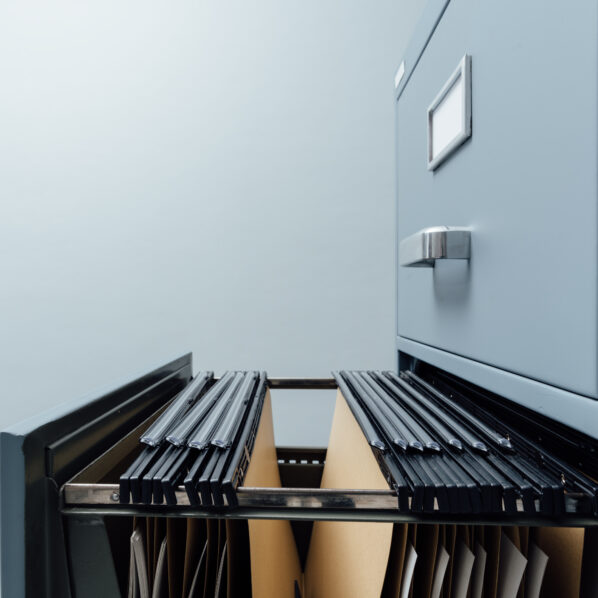 When should car park optimisation become a priority?
At the start-up stage, there may not be enough cash flow to optimise or even offer a car park initially. The focus of the business is elsewhere, so at this stage, car parking is probably a temporary solution at best, but not usually a priority.
At the growth stage, with clients and customers increasing, your car park can either be a hassle or seamless. Consider how much space you need now, as well as what you may need in the next 3-6 months so you can accommodate staff, new clients and suppliers.
A growing business may look to invest in new technology such as ANPR or even introduce paid parking tariffs. This can streamline throughflow, ensure that the car park is being used appropriately and create positive cash flow from parking revenues. These monies can then be reinvested back into the business or used to make further improvements to the car park. This was the case at the Olympic Velodrome who reallocated £14k from P&D payments into their "All-ability and Disability" cycling programme which provides help for disabled people, as well as £10,000 into resurfacing the car park to make sure it was safe for all users. Your car park has the power to change first and last impressions so do all you can to make it more attractive to visitors and staff.
When a business reaches maturity, sales may start to decrease or it could face challenges from new competitors. It's always worth investigating the condition of the car park to see if anything can be rectified. If your facility is at full capacity, has a layout which makes it difficult to visit at night or is a stressful experience, then consider how the car park can be improved or expanded to increase business.
Likewise, at the renewal/decline stage, there's a stagnation that begets a need to innovate. If things are in decline in terms of sales, profit and cash flow, then a need to adapt to a changing business environment is key. As with the maturity stage, optimising the business' car park may be an answer. Look towards what others are doing to maintain your competitive advantage; whether it's misuse and abuse, location or design, improving your car park offering can help to increase throughflow and sales to get you out of the decline stage.
Car park management solutions
Parkingeye is the market-leading provider of ANPR on private land. Looking to improve your business site's performance? Head over to our car park management solutions page for more information, and get in touch with us today!
Find out more