Marks View: A personal reflection on COVID-19
The COVID-19 pandemic has affected us all, whether you're a small business or huge global giant and no matter the sector. From the early part of February, it became clear the virus was going to be a game-changer but by mid-March, not only did we have thousands of reported cases but the pace at which people and businesses were being forced to adapt was dizzying.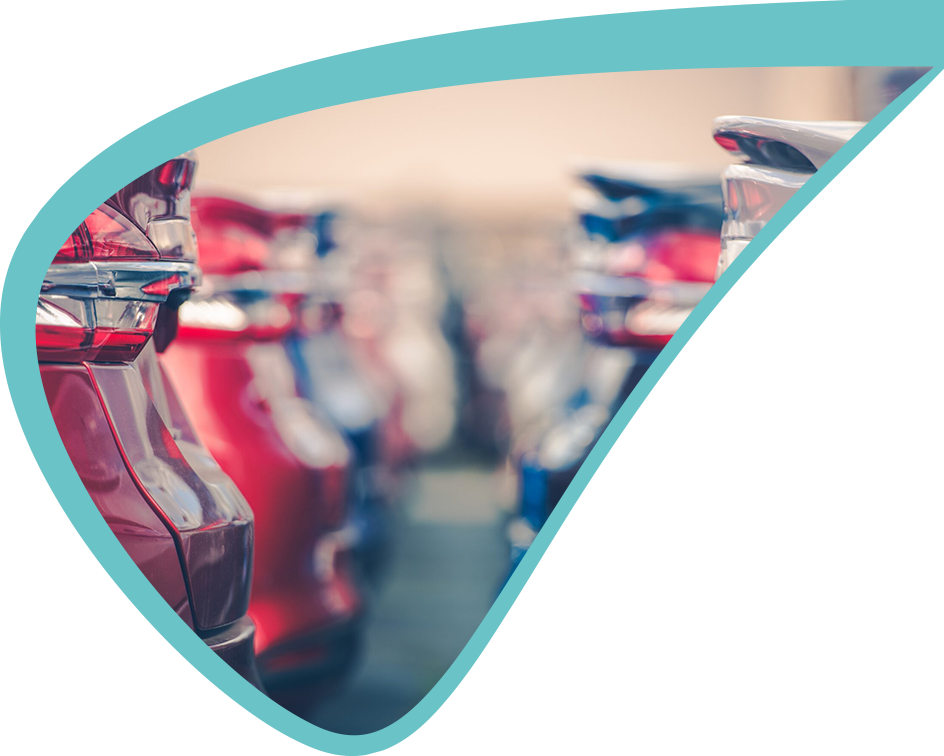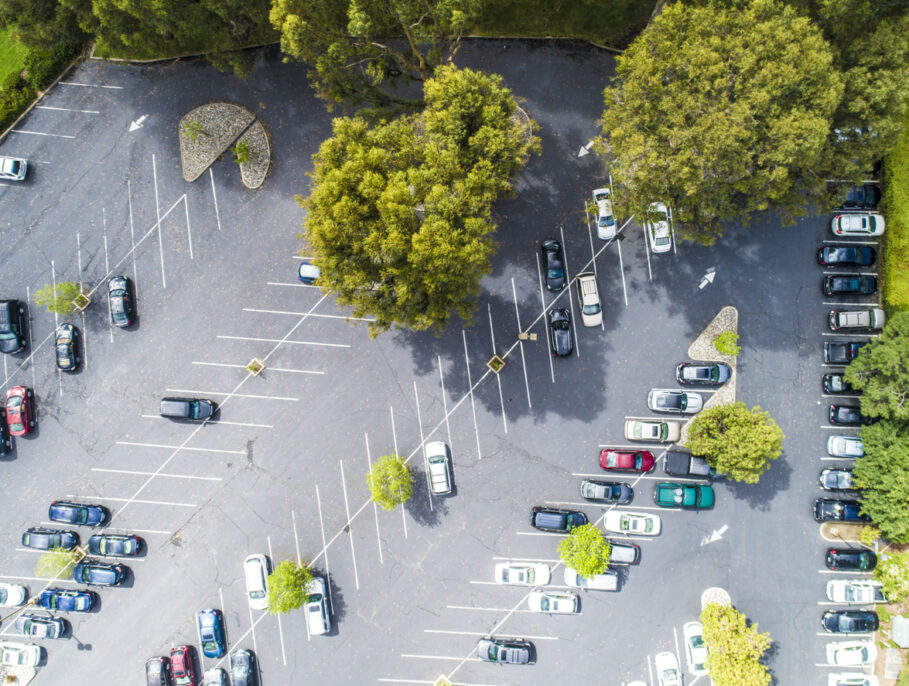 Explore more
Every business is unique
No-one was prepared for this – very few BCP's consider a global pandemic. As every business is unique, so too is how we respond during such unprecedented times. Speaking personally, Parkingeye's focus was firmly set in 3 camps: Protecting our people, supporting our customers and keeping the business operational amidst difficult market conditions and limited resources. Given our popularity with the motorist community, we've never been a business to shout loud in the press so in true Parkingeye fashion, we quietly but tirelessly worked in the background to keep our people safe and help customers coordinate their response.
As people were arriving for work on Monday 16th March, Phil Boynes (our CEO) walked from office-to-office, announcing and explaining a decision to implement total working-from-home measures with immediate effect. 'We must put our people above all else', he said – a message the government was to echo that evening to the nation with their advice to avoid all non-essential travel. Hundreds of personnel, from surveyors and install specialists to diagnostic and monitoring teams were successfully relocated to the safety of their homes within a single working day, the fruits of an intensive IT initiative in readiness for the deepening crisis. I'm proud to say our clients saw barely any interruption to their service or support throughout this huge transition.
A tale of two halves
Like many operators, we've found our support of clients to be a tale of two very distinct halves: Businesses either facing a complete shutdown following government announcements to close hospitality/leisure venues or those managing huge spikes in traffic volumes as they worked to keep the nation fed, warm, safe and healthy. Supermarkets like ALDI and ASDA launched huge recruitment drives to staff-up in the face of extraordinary demand, plus the NHS too of course.
Whilst wishing to do all we can to support our clients during such difficult times and ensure staff were not penalised for carrying out their duties, we had to be considered in our advice. We've seen first-hand the impact on parking behaviours where sites are entirely 'unregulated' and were mindful of making rash changes in an effort to help – only to cause a negative effect elsewhere, such as blue light routes becoming blocked on NHS sites. Either way, our expert teams responded positively to every request, from their homes, including where a client felt it appropriate to fully suspend their parking management system.
As an industry, most operators stopped issuing PCNs to either staff or visitors parking at a hospital during the crisis in March. We stopped any parking charges at medical centres too alongside processes to support the government initiative to refund charges for NHS staff and we've been working with some of our larger clients to repurpose sites into testing centres. In a highly competitive industry, it's been refreshing to see our often-lambasted industry collaborate so positively to support our magnificent NHS. I'm proud that, between our fantastic clients and the British Parking Association, we alone have been able to make almost 10,000 free NHS parking spaces available near hospitals, to further help those working tirelessly to save lives in the face of COVID-19. I'm thrilled that so many others have also joined this most worthy BPA initiative.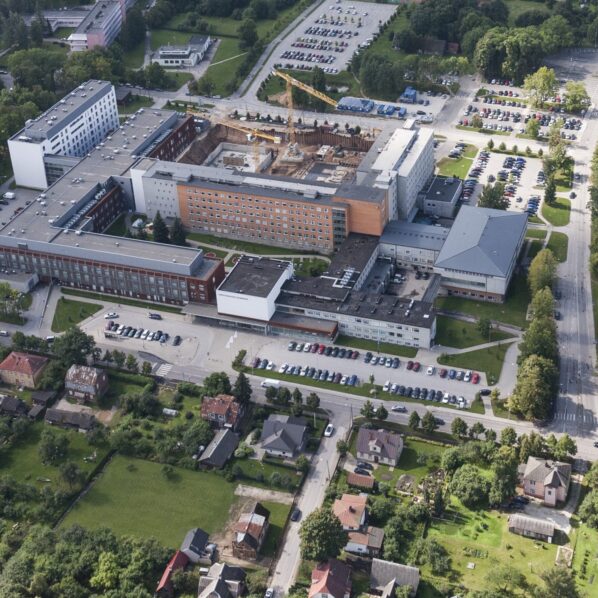 Social distancing
Social distancing. A term no-one had really heard of before but just 3 months on from an upward swing in the UK's COVID-19 curve, we hear it a million times a day and it's set to stay, for now at least. For the parking industry, we've become experts on car park safety – we've seen some sites decommissioning physical payment kiosks and terminals – opting for cashless or fully virtual solutions instead. Other sites have opted for switching to one-way directional flows with a single entry/exit point to alleviate backlogs, new lining to widen spacing between cars and deep-cleaning regimes which now incorporate parking equipment. The BPA have recently issued a range of signs to help social distancing measures around payment kiosks, lifts and public walkways.
Of course, the word on everyone's lips is 'touchless' and we've been inundated with requests like many others. A pre-COVID sluggish uptake is now a serious sprint to utilise technology which helps sites across almost every sector move from traditional pay-on-foot to auto-pay services such as good2go, which simply deducts parking payments on exit. This tech enables motorists to enter a car park, pay and leave without worrying about entering information into a terminal or making payment at a machine, as well as minimising their time away from home. The 'new normal' is most definitely shifting our emphasis from cost and convenience to safety above all else, but services like good2go allow the very best of all worlds – cashless, touchless, frictionless.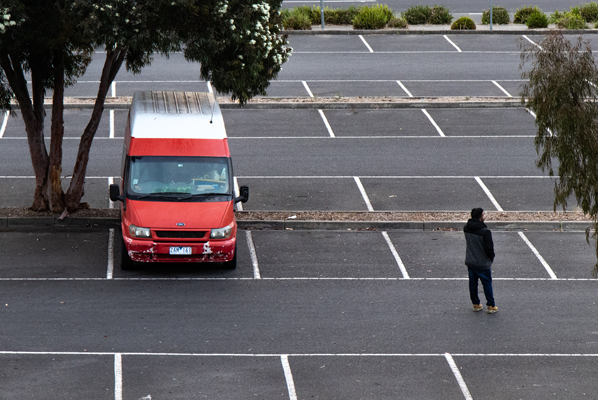 The other seismic shift is toward homeworking – great in principle but over time, this brings its own challenges. Worrying figures came out on 31st March which highlighted a significant rise in anxiety and depression among the UK population following lockdown. The study, by researchers from the University of Sheffield and Ulster University, found that people reporting anxiety increased from 17% to 36%, while those reporting depression increased from 16% to 38%. Like so many other businesses, we've had to look closely at how to protect the mental wellbeing of our people. Our plans have included the weekly 'Chorley Chronicle' which can be used to share and celebrate stories from across the business, a 'Perks at Home' programme with webinars suitable for both adults and children to keep minds and bodies active, regular updates from the leadership team and a UK-wide network of 'exercise-buddies' and 'talk-buddies'. We're finding this is really helping to keep our community connected and emotionally supported during such difficult times.
But what have we learnt?
As a Director on the British Parking Association (BPA) board, I'm involved in many discussions about how the industry has responded and continues to support, with a raft of podcasts and webinars from the BPA themselves to guide its members. In a sector blighted by negative sentiment, operators have worked hard to ensure parking is seen in a more positive light, whilst trying to outswim the ripples caused by the crisis. From offering free parking to key workers and turning sites into testing centres to help meet government targets, through to new touchless technologies and advice on social distancing measures, I think we've all done the sector proud. 
I'm sure businesses up and down the land have been facing similar challenges and putting exceptional measures in place to ensure we all come out of this healthy, from both a personal and professional perspective. I hope that after all this is over, we don't forget all we've learnt… The importance of putting people above all else, of working collaboratively together, of having infrastructure which is flexible and resilient enough to respond to the unexpected, investing in next-generation touchless technologies and most of all, keeping calm and carrying on!
Put your people first, no matter what – if they're ok, your customers and business will be too
Be agile in the way you work – it'll help if you're forced to reallocate resources quickly, with minimum disruption
Develop flexible, easily scalable parking strategies for clients - no-one knows what the future holds
Embrace automation – it can ensure business continuity if the worst happens
Keep your head – don't get stuck with a rash decision you can't then tolerate
Work as one – as a nation, as an industry, as a team
Look through a different lens – get creative about problem solving
Give something back – in one big pledge or a million small things
Build even the rarest events into the BCP!