It's been hard to avoid the concept of social distancing. Throughout the pandemic people have been instructed to maintain a safe distance from each other and be mindful of the ways in which they interact with the world around them. Businesses and the public have had to adapt in the face of changing situations and as a result, buying habits, shopping behaviours and payment methods have evolved rapidly. This has been apparent across the country, from takeaways to shopping centres and the carpark is no different.
Motorists need safe and effective ways to pay for parking without a risk to them and businesses need to consider solutions that protect their customers and staff.
This is why reimagining your parking to include touchless options should be a major consideration, not just for keeping people safe during the ongoing pandemic but helping to prepare your site for a post-COVID future. To help we're introducing you to everything you need to know about contactless parking.
Contactless Options
There has been massive growth in the demand for contactless technology which has only increased due to the COVID-19 pandemic.
The key to contactless parking is flexibility. Offering a range of technologies and options allows your site to cater to wider audiences with different levels of comfort and experience with contactless payment. These include: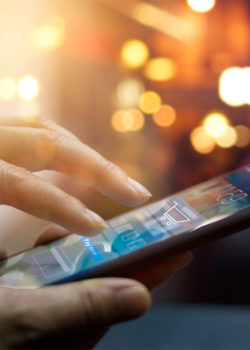 Pre-booking – arranging parking prior to a trip, booking a space in advance and paying for parking without needing to use a machine. This is quick and easy to set up and can help your site to generate additional revenue by helping to promote unused space on your site to motorists looking for parking.
Drive in drive out/pre-pay – having a platform in place that recognises registered drivers and charges them for their stay automatically. This removes the need for a customer to visit a kiosk, removes the need for ticketing and can tie into an existing ANPR system.
QR codes & Pay by Phone – offering the ability for motorists to handle payment and manage their parking on a device they own. This can include allowing customers to scan a code to access a site on their phone that allows payments for parking or can be used as an easy touchless registration for patients at a medical centre or members at a gym. Pay by Phone is a great alternative for people without a smartphone or may not be as familiar or comfortable using a website.
These options all work towards keeping contact to a minimum, promoting effective social distancing and make managing parking on a site fast and efficient.
Your site could include one, all, or a mixture of these options, providing users with a range of solutions when it comes to paying for or managing their parking.
The benefits
Providing contactless parking has a range of benefits. Not just in the face of the pandemic but also for the future of your parking site.
COVID secure
By providing contactless options you're helping to limit contact between people, avoid queues in communal places (such as around ticketing machines) and enable motorists to continue to maintain safe social distancing.
Removing unnecessary contact can be a huge boost to someone's peace of mind at the moment. The various measures to keep everyone safe during the pandemic still feel alien, but they are necessary and provide reassurance to the public, demonstrating that you are taking their safety seriously.
Convenience
Looking beyond the pandemic the same traits that make contactless parking options fantastic for keeping people safe and COVID secure are ideal for ensuring that your parking has a genuine focus on convenience for motorists.
Contactless options are easy to use, from faster payments to being able to plan ahead, pre-book and pay automatically. These are simple changes to 'traditional' parking that offer maximum flexibility and ultimately lead to a better customer experience. This can help to drive revenue by ensuring repeat visits and goes a long way to building brand loyalty.
Forward Thinking
These solutions look to the future. A move away from paper-based technologies and a step towards a more connected, sustainable way of managing parking. Providing more options eliminates the need for motorists to always have change for a machine and can even help your site generate additional revenue through increased efficiency and improved payment compliance.
Think of your parking as the first and last impression your business makes. Getting your parking wrong can erase the hard work your staff deliver in creating a positive customer service experience. These solutions help to make parking worry free and simple, adding to the positive experience of dealing with your business.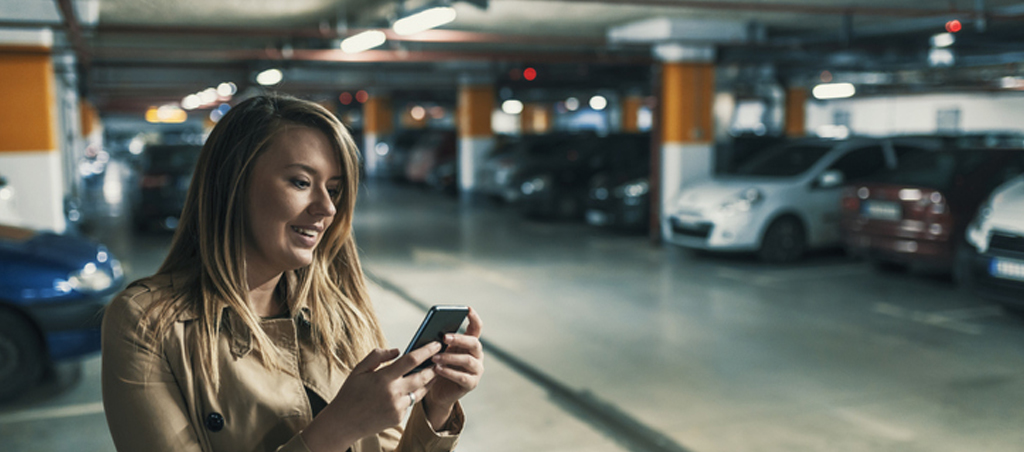 How easy is it to switch to a new system?
Contactless options represent a change in how a parking site operates and a step into the future. The technology is well established, meaning changes can be made quickly in order to improve the facilities and payment options that are available on a site.
During the pandemic many parking sites have been significantly quieter. This makes it an ideal time to make improvements to help a site be in the strongest possible position when the world begins to return to normal and businesses are able to resume regular operations again.
Helping you switch to contactless parking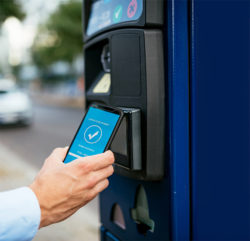 Understanding that you need to invest in and provide a contactless parking solution is only the start. With the variety of options and approaches available to consider, finding the best solution for your site, staff and customers can benefit from expert support.
At ParkingEye our dedicated teams can work with you to assess your site, suitable options and help devise and execute a parking solution that maximises the effectiveness of your site with minimal fuss and disruption.
This not only helps you put measures in place which are going to inspire confidence in visitors to your site, but also provide lasting, long-term benefits to how your site operates, helping transform your parking for the better.
---
If you would like to find out more about our services, please head over to our car park management solutions page for more information, and get in touch with us today!