Car Park Barriers
There are many ways to protect and control access to your parking site. One of the most recognisable is a barrier.
Some landowners may opt for a physical barrier if access control, anti-terrorism measures and increased security are critical for their sites. This is common with distribution hubs, secure units, and businesses in the pharmaceutical sector.
These solutions have been in place for years, with many reaching the end of their lifespan. However, replacing them presents several choices.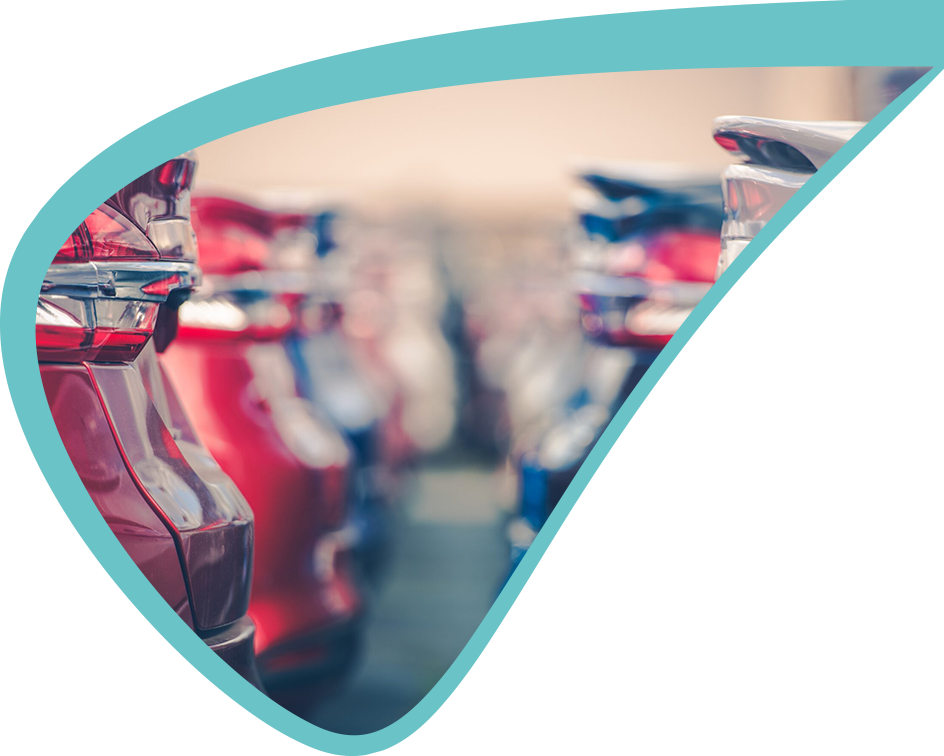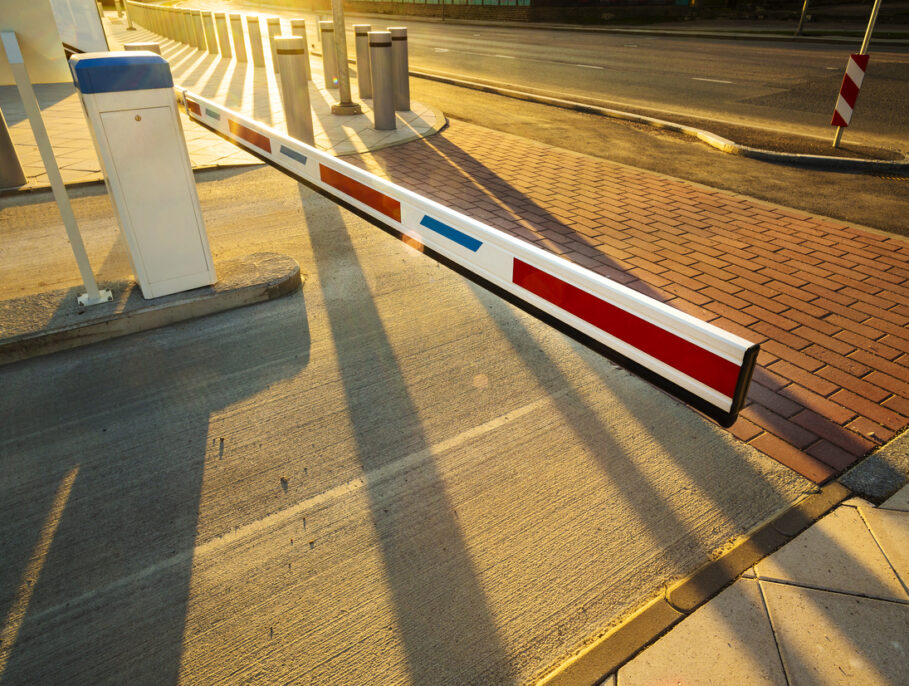 Explore more
Choosing the right car park barrier solution
When it comes to including barriers in your car park management, there are a few options. Firstly is to opt for a barrierless, free-flow, solution. If a car park barrier is necessary you could replace your current installation with a simple barrier, or opt for a "blended" barrier, that benefits from ANPR technology. Both help secure your site, but the blended barrier provides access to powerful automation and other benefits, which can help your site and business in the long-term.
Traditional Barriers
Barriers are probably still the first thing that springs to mind when considering access control. Over time traditional solutions have been superseded by newer technologies, with maintenance becoming costly and replacement parts increasingly difficult to come by.
Blended Barriers
A blended barrier solution provides all the effectiveness of a traditional barrier combined with powerful automation and access to other services. By adding ANPR to an existing installation, you can extend the lifespan of your barrier and gain additional value from your capital investment.
How do blended barriers work?
Essentially, cameras capture registration numbers of all vehicles entering and exiting a car park while the barrier grants access. This can dramatically reduce car park abuse through a clear visual deterrent while preserving 24/7 operational capacity. A blended solution can reduce waiting times within busy car parks while still offering the added security of a barrier for sites where strict vehicle management needs to be maintained. It is well suited for secure units or where access to a car park is carefully monitored, controlled, and allocated only to certain people.
What are the benefits of blended barriers?
By opting for a blended car park barrier solution you're able to control access to your site and put additional solutions in place that support your business, empower your internal teams, and make life easier for your visitors. These include:
Increased speed and accuracy
Traditionally car park barriers represented a delay, queues forming as unreliable solutions caused chaos and congestion on a site. Our barrier solution is 80% faster than normal, increasing vehicle throughput, decreasing congestion, and reducing complaints. One of the reasons for this increase in speed is that our solution is 100% ticketless, meaning no chip coins, tokens, or surplus paper. This means no need risk of losing your ticket or token, no additional costs to stock these on your site and less paper and waste, helping to ensure you maintain your green credentials.
The speed of our barriers is supported by the accuracy of the system we put in place. We use market leading ANPR cameras which have a 98% capture rate. The system also uses "fuzzy logic" a powerful tool that can reduce human error and guarantee accuracy. For example, when a visitor enters their registration to pay for their parking if they input an incorrect character the system can go through the vehicles on the car park in real-time and find the closest match.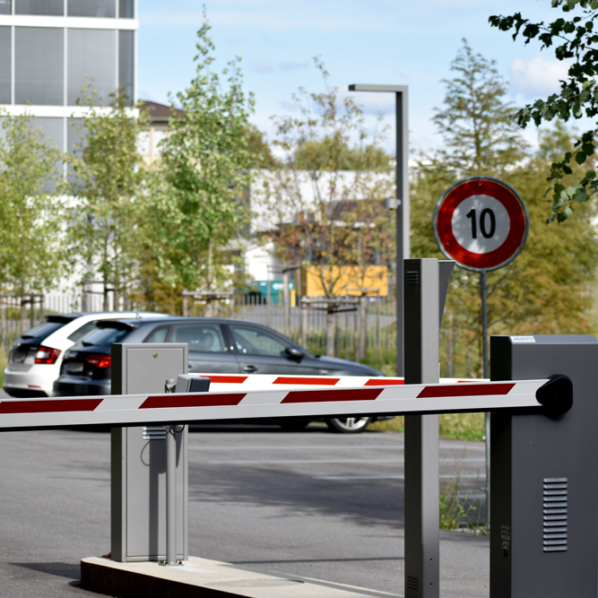 Signs and wayfinding
Blended barriers can be integrated with signs and wayfinding technology which benefit a site in several ways, including:
Easing congestion on site
Guiding visitors and VIPS to their designated parking
Reducing circling behaviours by helping motorists find spaces quickly
Relay important information and marketing to motorists
This helps create a customer-friendly parking system, providing motorists with the information they need to make the most of their journey and stay.
Your barrier solution can also be tied into a robust permit system, helping to control access further and allow you to allocate parking to specific users. You can learn more about our permit solutions here.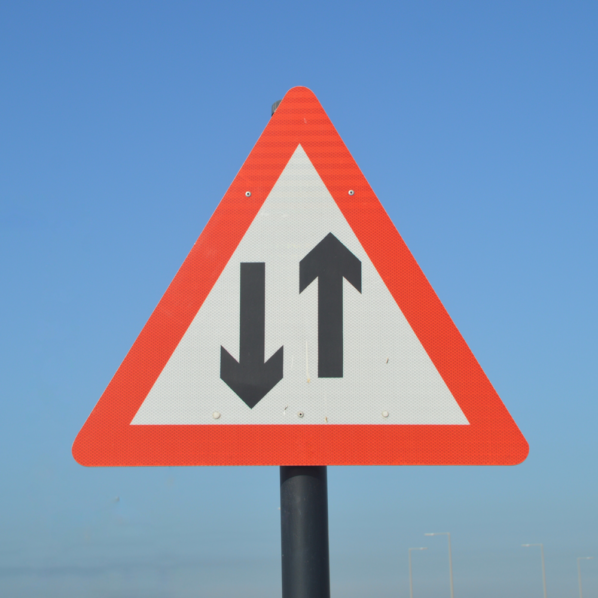 Rich data
Our barrier solution can also provide you with an array of rich data about your car park. We log millions of data points every single day, which fuels in-depth reporting. These reports provide performance and behavioural data relating to your site and can include:
Payment method information
Stay duration
Entry and exit camera analysis
Fuel type analysis
Capacity reporting
There is a wealth of insight that can be gathered from your car park. Visit our car park reporting & data page to find out more about how we can help you unlock the powerful data within your car park.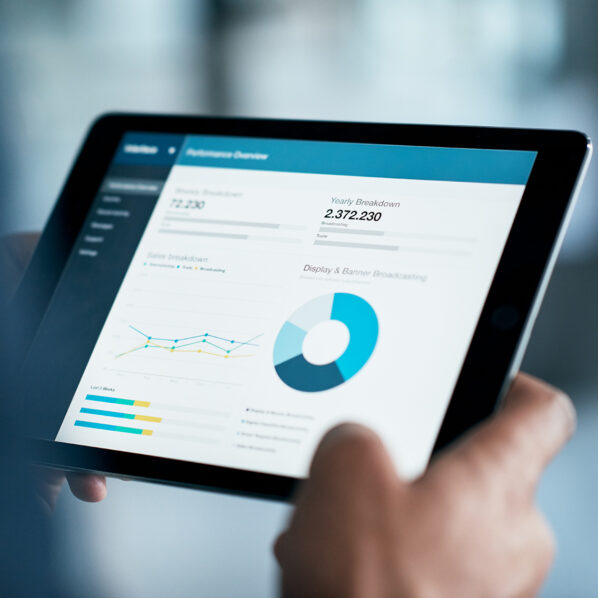 How can Parkingeye help with your ANPR blended barriers?
The combination of ANPR technology and a barrier can transform how your car park performs and not only in terms of reducing congestion on your site or providing access to 100% compliant parking revenue. An effective car park barrier solution can reduce complaints, improve reliability, and give your busy facilities teams precious time back.
We can identify potential problems and fix many of them remotely, often before you even realise there is an issue. Our barrier solution is 100% ticketless, with no tokens, paper, etc. This can help save costs in the long term by removing the need to replace lost chip coins and tokens and supports environmentally friendly initiatives by reducing paper and bolstering your green credentials.
Normally we recommend installing an ANPR-only solution as opposed to a barrier. This creates a much more 'free-flow element to your parking, increasing throughput and minimising operational hassle. However, we also understand this isn't an option for many sites and are happy to work alongside you to find the best solution to your parking headaches.
To find out more about your options and identify if ANPR barriers are the right solution for you, please get in touch using the form below.
Are car park barriers right for your site?
Whatever problems you're having with your car park, whether it's a design fault, issues with barriers or a loss of revenue, then please don't hesitate to get in touch with us; we'd be more than happy to chat with a potential client, regardless of the sector that they're in.
Fill in the relevant details to see if your site is viable for barriers, and is so, we'll get back to you as soon as possible.