Mark's View: Post-Covid Parking – What is the new normal?
The crisis has taught us many things, both professionally and personally. Such as, how do teachers do the job they do each day. Or how amazing our NHS is. As an organisation, we've certainly reflected on all that's happened over the last few months and what we've learnt. These include the importance of putting your people above all else, keeping calm rather than making rash decisions which can't be sustained long-term, how parking services must be flexible enough to scale up, or scale down, in a heartbeat and the technologies we need to embrace to protect the people we care about.
As we've clapped for carers and eaten too many scones, we've also connected with the people around us in different ways – be that family members on the weekly virtual quiz, regular video chats with our colleagues or coming together as an industry to 'do our bit'. That's of course on top of how to make home-made bunting and how the determination of one 99-year-old war veteran can turn £1000 into almost £33m for the NHS, in just 100 laps of his garden. Incredible.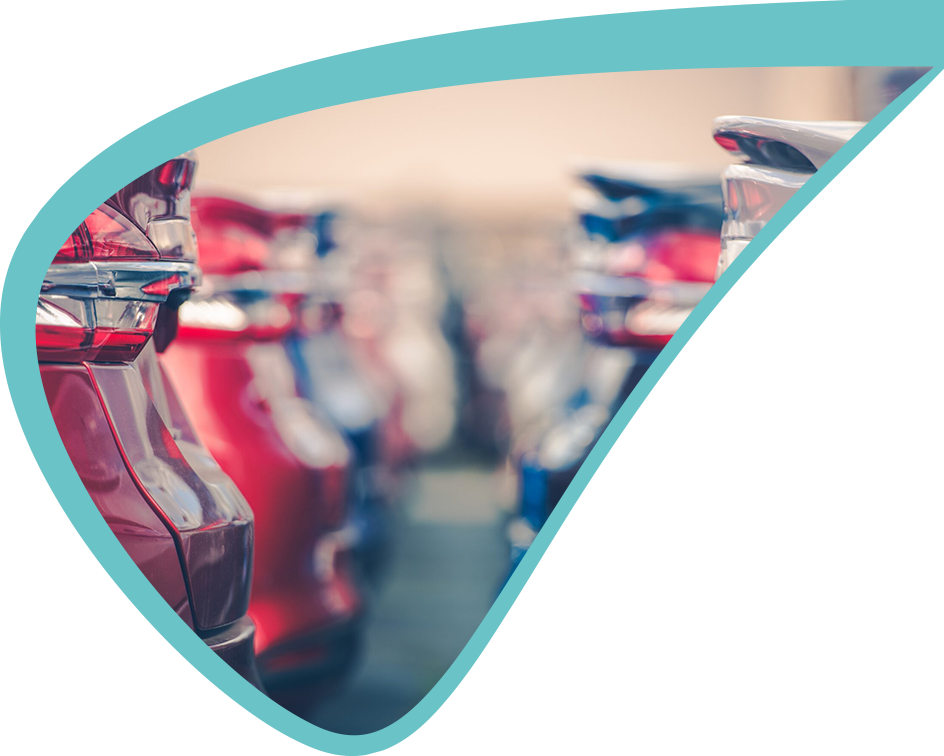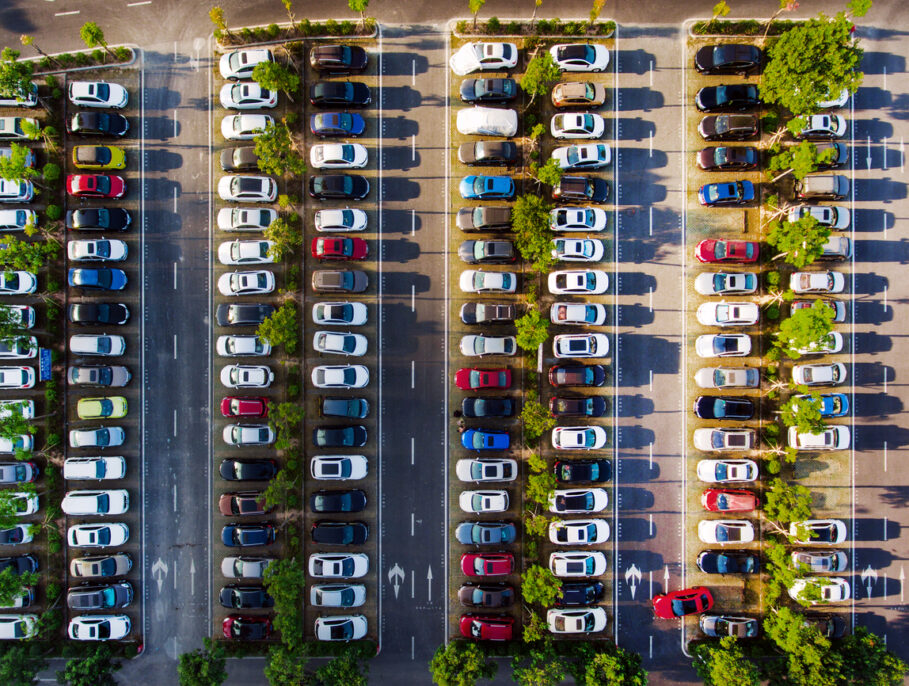 The Parking Industry
Parking will never be the same. Fact. Figures published by the Cabinet Office indicate UK road traffic levels have fallen by 73% since the lockdown measures were introduced, and are at their lowest since 1955 – a stark indication of how hard the industry has been hit. Our own estate shows just how dramatically traffic volumes have affected different sectors – driving home the need to support businesses who have faced complete closure alongside those managing huge spikes in traffic volume as they work to keep the nation fed, warm, safe and healthy.
Our own customers have faced bitter challenges: businesses either facing an almost complete shutdown or those managing huge spikes in traffic volumes as they worked to keep the nation fed, warm, safe and healthy. Even sites which have remained reasonably busy have been impacted, finding daily/weekly visitor profiles altered – for instance, some supermarkets have seen huge spikes in morning traffic but rather than drive overall increases, general traffic levels are still half of what they were pre-COVID-19. Sites which are closed, like churches for instance, are experiencing people parking on their land regardless – a sign that many locations are still being abused by unauthorised users. Restaurants have seen small levels of traffic, probably due to takeaway services perhaps. Other businesses need to implement/improve paid parking as they look to recover economic losses and we're all trying to facilitate social distancing, a term no-one had really heard of just 6 months ago. Although, there are definite signs of recovery – such as country parks which have seen a huge rise in traffic over the past few weeks, despite ongoing restrictions.
But as someone once said, 'necessity is the mother of all invention' – clearly demonstrated by scientists working to roll-out a vaccine as early as September, something which would take years to launch in 'normal' circumstances. As an industry, we've also been forced to accelerate our thinking and get creative about repurposing car park real estate both in the short-term but looking ahead into 2021 and beyond. From the empty land now being used as 'drive-in' cinemas to the fast-tracking of touchless tech, parking continues to hit the headlines.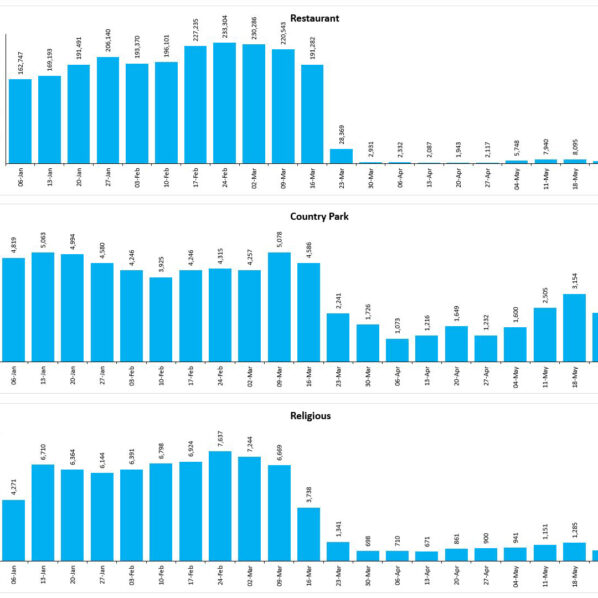 Busy Sites
For those sites still trying to manage huge spikes in traffic, operators can really help ease the pressure. Of course, a site may opt to suspend all management activity entirely but, in our experience, a blended approach provides all the benefits without attracting poor parking behaviours. Whilst some may opt to decommission physical payment kiosks and terminals altogether in favour of virtual solutions, others are changing the directional flow on site to reduce the chance of contact. Some sites are widening parking spaces to allow for social distancing measures and of course cleaning regimes across the land are being overhauled to ensure touchscreens and keypads are meticulously clean. I mentioned in my previous blog about new signage issued from the BPA and hearing from facilities experts, it seems that lift areas and walkways can expect their own changes to suit a post-COVID era.
Operators can go further still with accurate ANPR occupancy data which can highlight when a site is becoming close to full, with the option to have a manned attendant who can assist, safely, should a site require temporary one-in/one-out management. In other cases, where enforcement is key, manned attendants have embraced handheld software and adopted 'spot and follow' using a camera car rather than walking around site. Council land which has traditionally processed enforcement using physical tickets placed manually on the windscreen could be forced to rethink their approach as the nation opens back up.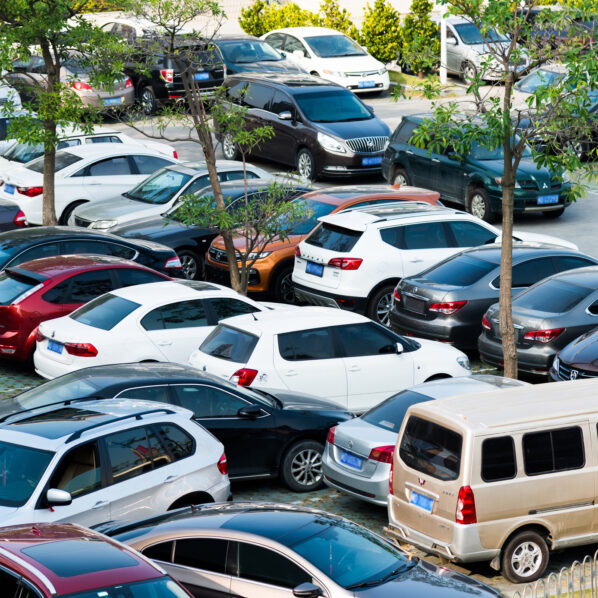 Quiet/Closed Sites
For those businesses who've been forced to shut down or find themselves operating at a greatly reduced rate, the parking sector has responded quickly. I sat on a BPA webinar a week or two back and was truly inspired by the ideas being formed to help businesses in need, from storing unused vehicles on now empty land, such as car rental organisations and new pop-up drive-ins through to the excellent British Parking Association free NHS parking spaces website. The project now has literally tens of thousands of spaces available near hospitals across the UK, to help those working tirelessly to save lives in the face of COVID-19. Great stuff.
Let's look at how the drive-in concept works as one example. @TheDriveIn is just one and will tour nationwide from July, parking up in London first before heading off across the country – a fabulous way to have fun together safely whilst supporting struggling cinemas, reinvented for the coronavirus era. Ahead of watching some of the world's best-loved films on a top-of-the-range LED screen, with sound beamed to your car radio, audiences will get to enjoy stand-up comedy, bingo or a silent car disco. Safe social-distancing practices come as standard, of course, with cars parked over two metres apart, entry via license plate checking (meaning no interaction between staff and guests), and food delivered to special boxes next to each car by your roller waiter. With six shows per city, from family-friendly afternoons to late-night shows, I'm seriously tempted to book on. Here's one already up and running in Dortmund, Germany.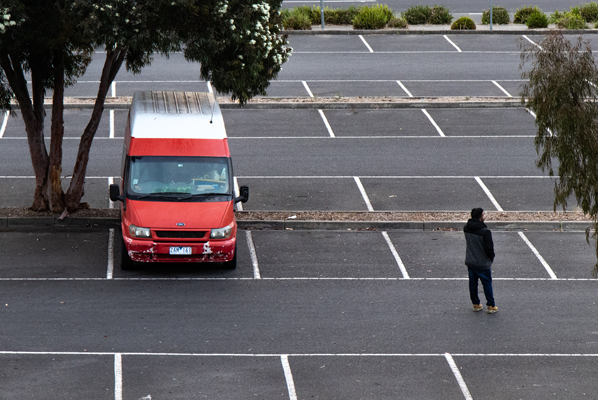 Getting Back To Normal?
On 10th May Boris announced his plan to gradually 'reopen society' and speaking personally, ParkingEye have already seen some small shoots of recovery with a surge in new business enquires and rising traffic volumes across our estate. Interestingly, we'd also had interest from the leisure/hospitality sector which is very promising indeed as these businesses have been particularly hard hit by the lockdown measures.
With plans to partially reopen schools already on the horizon, I've spoken to a number of parking experts over the last few days. Many organisations are focussing on 'mobilisation' plans to define circulation routes once everything opens back up and some even looking to new construction, on the assumption that demand will ricochet back with a vengeance post-COVID-19. Some universities have suggested that virtual learning will continue into the next academic term, with 'normal' F2F teaching expected to resume fully in 2021, along with it one would expect, typical car park operation. The common denominator was contactless/touchless – with demand for this tech catapulted up the priority list, for very good reason.
Yet Professor Chris Whitty, the government's chief medical adviser, has said that the UK will have to live with some social distancing measures for at least the rest of the year, and that it is "wholly unrealistic" to expect life to suddenly return to normal in the short term. What would that mean for parking? Well, that's probably one for another day as the longer-term impact of COVID-19 on parking demands a blog all of its own…