How to Plan and Build a Car Park: A Guide for Project Professionals
In planning a new car park, those involved with the project have a lot to consider, even from the outset. The potential for earning, the layout, and the right permissions are just a few of the fundamental issues surrounding the planning stages.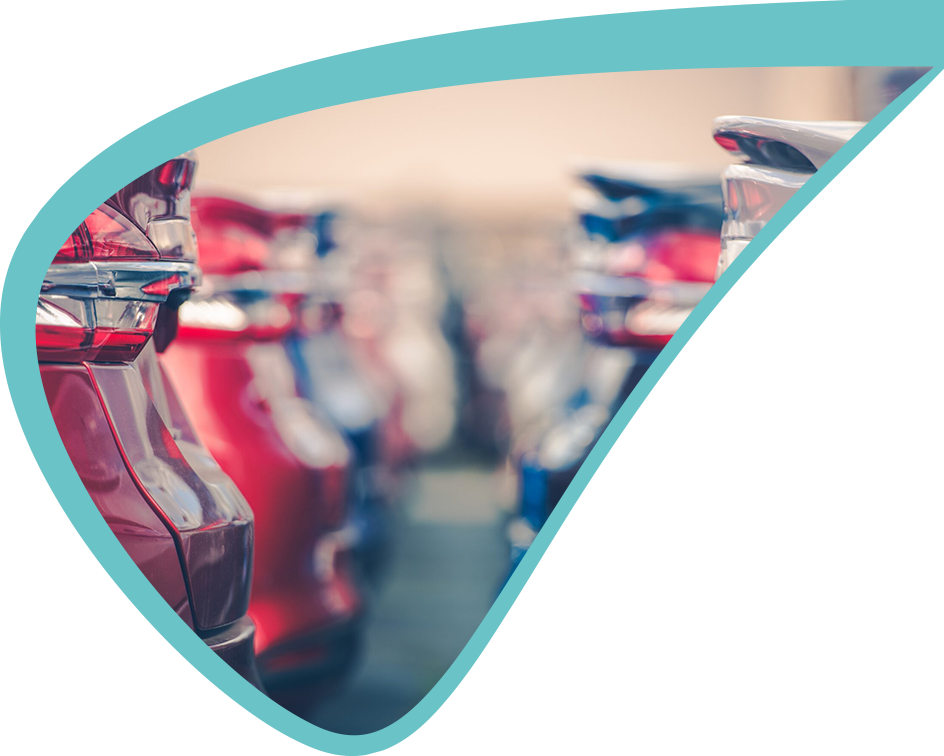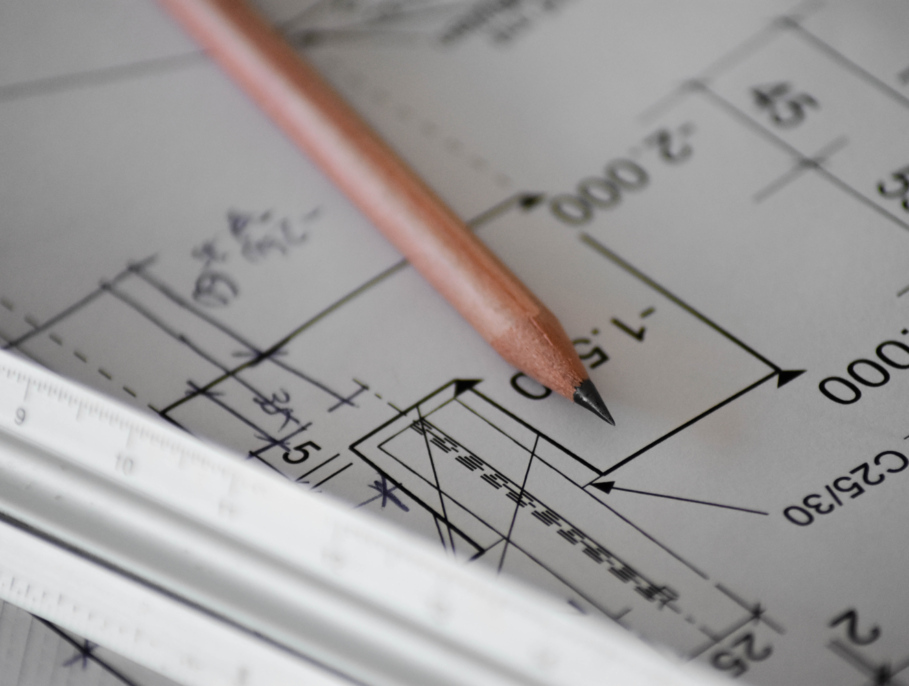 Explore more
Using our knowledge and experience, we've put together some valuable information that's especially useful prior to starting car park design and construction. We hope that through reading this guide, business owners such as yourself can gain a thorough understanding of the core elements to include in your thinking.
Additionally, whilst this guide is targeted towards new car park builds, many of the tips can be used by businesses looking to redevelop their current parking solutions.
What are the reasons for building your new car park?
It may sound like a question with an obvious answer, but there are a number of reasons to build a new car park which support your business or organisation. Do you simply need to provide customer parking close to your business (potentially improving your footfall as a result)? Is your business experiencing a growth spurt and under pressure to accommodate more staff? Or are you looking to monetise your location through additional parking (with the potential for contract parking), and take full advantage of your resources?
When you have clarified your reasoning, you will be able to effectively plan a layout for the car park, including capacity and which technology to employ. From there, it is possible to identify the level of expert and financial support you will require.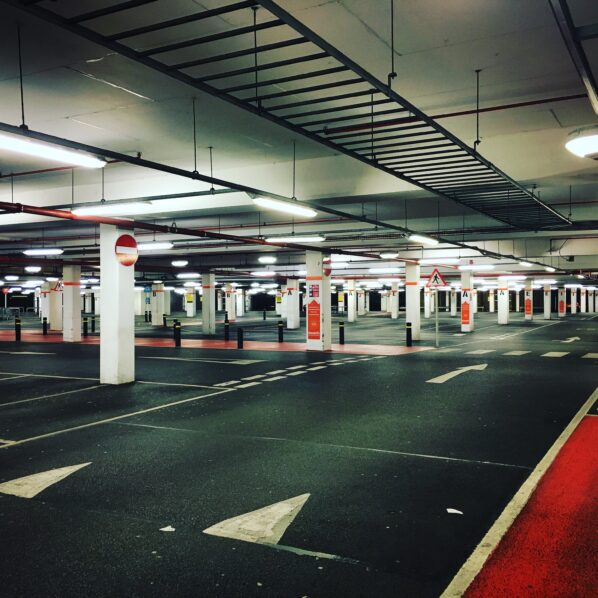 Structuring the perfect car park
Once all stakeholders have agreed on the main reasons for building a new car park, it is possible to start planning the structure, features and facilities. If you are looking to provide a parking solution for a set number of people, this is a good time to plan the layout of the car park – ensuring it effectively supports the required volume of cars.
The layout must also accommodate the various types of visitors, from blue-badge holders, parent and child, staff, visitors, customers, etc. Consider how many spaces they may require, who will take priority and any special requirements (for instance parent and child spaces above the ground floor may require easy access to a lift).
However, if you're keen to monetise your car park as much as possible, be creative about using the space wisely. After all, it's about getting as many people in your car park as possible. You may want to promote a maximum stay, so you get a good turnover of vehicles throughout the day. However, this is only appropriate if your business is supported by shorter visits (e.g. a supermarket or fast food restaurant).
The key here is to identify how you want your customers to use your car park, and then build it around those requirements. So, alongside turnover requirements, consider how your audience would prefer to pay for their parking (permits vs pay-on-site, for example).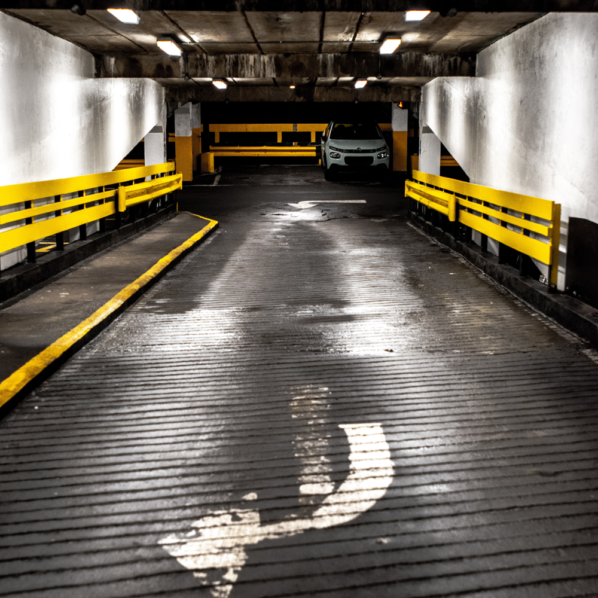 Seeking professional guidance
Now you have a basic idea of your car park's requirements, you'll be better placed to identify the professional assistance you will require. A dedicated car park management expert will be able to advise you on the different technologies and solutions which will help you achieve the goals you have set for your car park.
These solutions could have far-reaching benefits, simplifying the long-term management of the car park and maximising its profitability. For instance, the data collecting potential of ANPR could help your car park develop long-term plans, refining the service over time.
Even if you are not yet looking to employ a specialist car parking service provider, early engagement with professionals is essential if you're keen to get things right the first time. Additionally, make sure internal stakeholders, influencers and decision-makers are clued in from the start – making sure all aspects are covered for the best chance of success.
With the help of specialists, you'll have greater insight into exactly what you can achieve, what you'll need to achieve it, and what it will cost.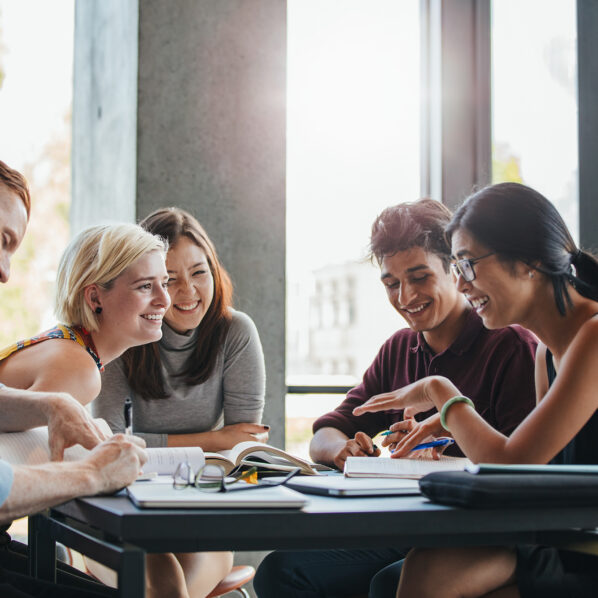 Creating the business case and securing the funds
Now you know what the car park needs to achieve, and how much that will cost, it's time to build the business case for the decision-makers. Perhaps the most important factors to try to convey when securing buy-in from stakeholders are:
Revenue generated
Time saved
Improved customer satisfaction
Your car park should be an extension of your brand experience; getting this right can make a valuable difference, particularly as it forms both the first and last impression your customers have of your business. Get it wrong and it could ruin all your good work in between.
Revenue generated
Demonstrate, where possible, the expected length of time it will take for the car park to recoup the investment and start turning a profit. Be sure to incorporate all costings and the full earning potential – giving stakeholders a clear insight into the potential profitability of the car park.
Time saved
Could you improve the administrative side of managing your car park by adopting certain technologies? Clever features such as ANPR could remove the necessity to manually check each car's stay on-site – saving time for your team and cutting associated costs.
Improved customer satisfaction
From a customer service perspective, an improved car park means better payment choice (on-site, pre-pay, pay-as-you-park, permits, etc), fewer complaints and a more positive experience overall, especially if you don't install barriers so motorists can enjoy a truly free-flow environment.
Barriers to progress
Of course, there are issues that businesses face when looking to build a new car park. Some of these factors could stand in the way of going ahead with the construction of the car park, potentially putting the project behind schedule.
Whilst employing the service of a specialist provider can help alert you to some of these issues, it is worth identifying them at the outset of the project with a little due diligence. Here are a few of the potential issues to be aware of:
Potential enforcement and reputational considerations: sadly, visitors who receive parking notice charges sometimes channel their anger towards on-site staff or online forums. Whilst this is no fault of the business which owns the car park, it can impact the staff and business' reputation. This is only applicable to certain car parks, and ParkingEye can provide staff training to help the team deal with difficult situations.
Changes to the customer journey, as well as disruption from the usual site operation.
Installation costs – whilst there may be long-term profits, these need to be weighed up against initial costs. ParkingEye will in certain circumstances offer the install free of charge.
Go live day and roll-out hiccups.
Aesthetic impact from signage, internal terminals and machines.
Customer reaction.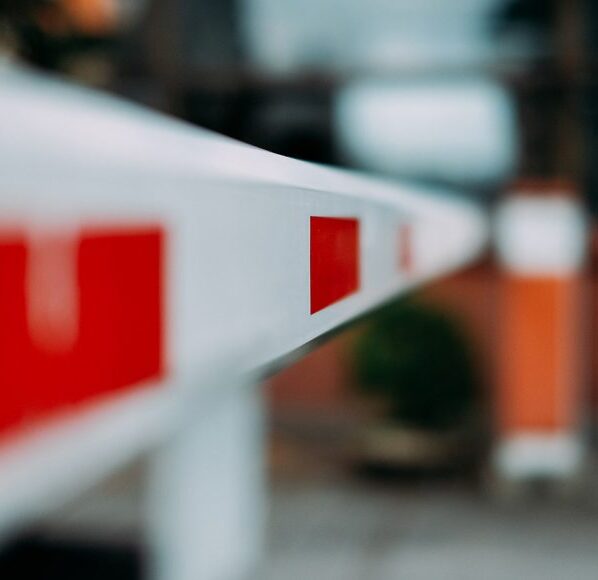 What approval does a business need?
Before building a new car park, you'll be required to seek approval from local councils and neighbouring businesses in order to progress the build. Of course, planning permission is essential. In the course of securing planning permission, you'll need to demonstrate that your car park:
Does not significantly contribute to an increase in congestion.
Is not detrimental to the local environment.
Meets a need identified by the Department for Regional Development in Transport Plans or accepted by DRD following robust analysis provided by a developer.
Will be used only for suitable and approved types of parking (short-stay, commuter, etc.).
Is compatible with adjoining land uses.
For new builds, you will have to be compliant with the Construction (Design and Management) Regulations 2015, which have been set out by the HSE to guarantee the health and safety of everyone working on the site. This page on the HSE website outlines your responsibilities to the different parties involved.
If your car park dates back to 2000 or before, and you're re-building or re-structuring certain factors, it is vital that it is compliant with the Control of Asbestos Regulations 2012.
Consider neighbouring businesses, too. The build may impact their operations, especially if the construction work obstructs access to their property.
Building the new car park
Keep in mind that safety/security, camera equipment, power/internet and groundworks will all have to be implemented during the build of any modern car park, and then maintained thereafter. Here are a few important factors to bear in mind when approaching the final stages of planning and building a car park.
Safety and security
To help build trust with customers, achieving ParkMark accreditation is highly advisable; this is a stamp of approval given to the safest and most secure car parks across the country.
Consider accessibility – is it easy for first-time visitors to find? And, does it look safe and secure? If the answer to either is no, then you may struggle to fill your spaces.
Even if you know your car park is entirely safe and secure, first-time customers will need a little assurance of this fact. For instance, if your car park is located away from main roads – customers may immediately consider it isolated and a risk. Therefore, it is advisable that you clearly showcase the safety and security features that are present in the car park.
Also, it's important that access to the car park is thought about in great detail. First-time visitors (especially those driving in city centres) are likely to pick the most convenient and accessible car park – so, choosing features such as a clear, wide entrance and a barrier-free system could do wonders.
Camera equipment
Your car park management partner can provide and maintain your camera equipment. They can also offer live diagnostics, fix issues remotely, and provide speedy resolution should things go awry with your cameras. Plus, with a dedicated team who proactively monitor your data and equipment performance, you'll have peace of mind that everything is running as smoothly as possible at all times. ParkingEye's network extends to regional hubs across the UK, ensuring fast resolution and replacements should they be required, as well as a quality assurance team who specialise in delivering best-in-class service standards to clients.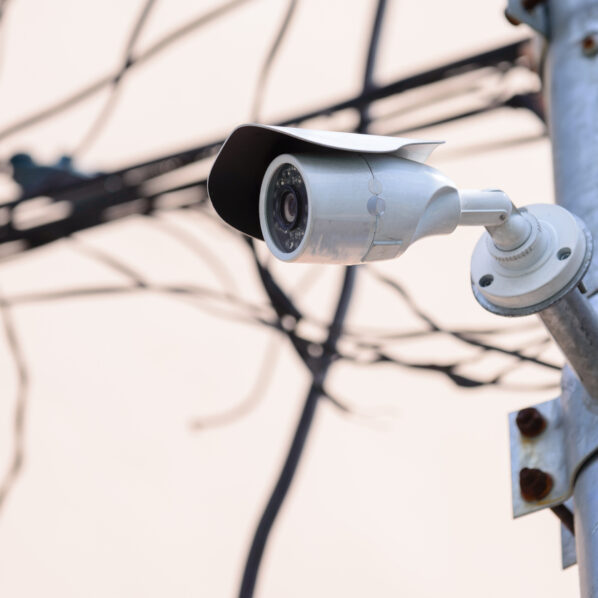 Power and internet
The car park's equipment will need reliable power sources to function properly. Your service provider will be able to connect you to a lighting circuit or distribution board, while a dedicated line ensures data quality and a stable connection; the latter is the responsibility of the landowner or business owner through their utility provider.
For those focussing on their corporate social responsibility (CSR) strategy ParkingEye offer fully integrated solutions with their smart ANPR technology, the diverse ParkingEye 'payment' portfolio features solar-powered as well as hard-wired solutions.
Groundworks
The service provider will have survey documents and plans that detail the groundworks and available sources of power, aided with a dedicated civil engineering team who will conduct the planning and groundwork. This includes camera columns, bollards, islands and directional constructions, as well as a line search to ensure there is nothing in the ground which could be disrupted during construction. Switchover and downtime are also closely monitored and kept to a minimum wherever possible, with processes in place to ensure smooth transitions and quick responses.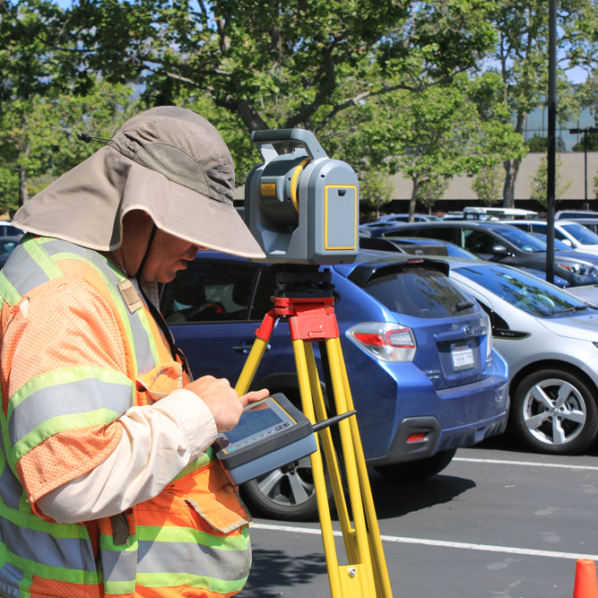 The soft launch
To ensure smooth running on the first full day of operations, it is advisable to implement a soft launch for any new technology – a period where equipment/systems are closely monitored to ensure everything is working correctly. This should include a dedicated team to guide you through the early days, especially if you're going to be enforcing unauthorised users. Additionally, the soft launch is a good opportunity to provide training and support for on-site teams/staff on how to handle any motorist queries and day-to-day challenges.
If you work with a specialist, they should also work with internal teams to raise awareness in the run up to the site going live, from on-site demonstrations/Q&A sessions to informative posters highlighting new rules coming into operation.
ParkingEye is the market-leading provider of ANPR on private land. Looking to develop a new car parking solution? Head over to our car park management solutions page for more information, and get in touch with us today.
Find more blogs to read...